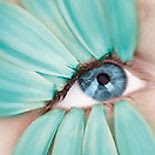 "I Care for Talika" is an art event/street campaign taking place all over NYC for Talika Paris fans on Thursday, September 23 from 9AM-8PM!
Here are the locations:
9:00am @The Today Show/Rockefeller Center;
10:30am @Times Square;
11:30 am @Columbus Circle;
1:00 pm @Union Square;
2:00 pm @Washington Square;
4:00 pm @The Apple Store (5th Ave)
6:30pm @The Meatpacking District
To launch "I Care for Talika", Talika Paris' new online contest, in which entrants create an artistic vision of Talika for a chance to win a, trip to Paris and design the new Talika gift set packaging; and see artists
in action. The first visitors will receive Talika products.
Follow the action on Twitter all day long and log onto the brand's Facebook page to register for the contest.
Good luck!
Like this post? Don't miss another one! Subscribe via my RSS feed.