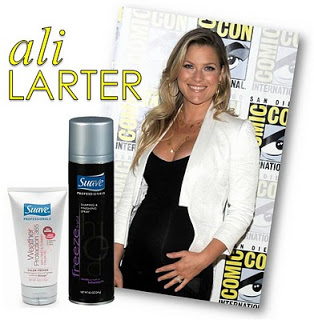 Free birth control: Yay or nay?
Oh, yes she did. Cloris Leachman has jealousy issues with Betty White
Jenn Falik identifies a hand cream that kills germs as well. Perf for fellow straphangers!
[Jenn Falik's Favorite Finds]
As the Gap "gals" said in the epic SNL skit from the show's golden age in the '90s, "cinch it!"
Kristen has the deets on Ali Larter's look at Comic-Con
[Beauty Addict]
 S.S. Fair shares her favorite summer scents
[The Moment]
The Gloss' resident dude columnist makes the case for taking your man's last name
[TheGloss]
Annie's got drugstore steals and deals
[Blogdorf Goodman]
Michelle reviews the Essie Summer 2010 collection
[All Lacquered Up]
BellaSugar identifies a wave spray that imparts oomph without weighing hair down
[BellaSugar]
Channel your inner Alexis Carrington: Jumpsuits are having a mo
[College Fashion]
Image: Beauty Addict
Like this post? Don't miss another one!
Subscribe
via my RSS feed.