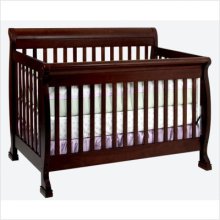 By Carol (my mother)
I have always appreciated the wisdom of Bob Dylan's lyric ". . . but I was so much older then, I'm younger than that now."* and I like to think that I, too, get younger in attitude as I get older.  To that end, I try to stay fluid and open-minded, alive to new ideas and currents, all the while striving vigorously not to congeal into a complacent, self-satisfied matron.   
Lately, though, it's become apparent that one can take this approach a notch too far. Put simply, I may be teetering into toddlerhood. 
 
It's well known that as we age, our sleep patterns change and we often don't get the solid, uninterrupted sleep of our youth.  I've noticed lately that after a social evening, either at a party or just a night out, I can't seem to fall asleep; I toss, turn, mind racing for hours. I can almost hear the voice from childhood of my late aunt, saying "put her to bed, she's overstimulated–too much excitement."
 
Is a good time, excitement and stimulation the enemy of sleep?  Depressingly, in my case, it is.  I need to calm myself down like a child. Crazy.   
I guess I should be grateful, though, that I don't have the opposite problem.  The other night, at a birthday party my mother made for my son, my husband curled up mid-party on the couch and put himself down for a nap.  He slept like a baby for hours. 

*My Back Pages

Want more Carol's Column? Check out the archives here.

Like this post? Don't miss another one!
Subscribe
via my RSS feed.