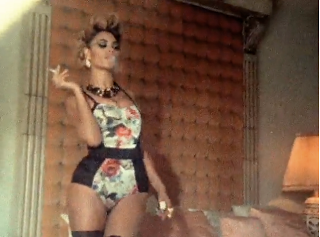 I know I'm like, SO two months ago, but I JUST saw Beyonce's Why Don't You Love Me video and it's pretty much my everything.
Makeupwise, I'm right on top of the Chanel Nouvelle Vague Nail Polish (thanks for the tip-off, Michelle). And I can recreate that orange-red lip with my trusty MAC Lipstick in Lady Danger for vintage appeal.
But where the HELL am I going to get that floor-to-ceiling headboard that Betty Draper would lose her MIND over?
Someone help a girl out here.
Like this post? Don't miss another one! Subscribe via my RSS feed.