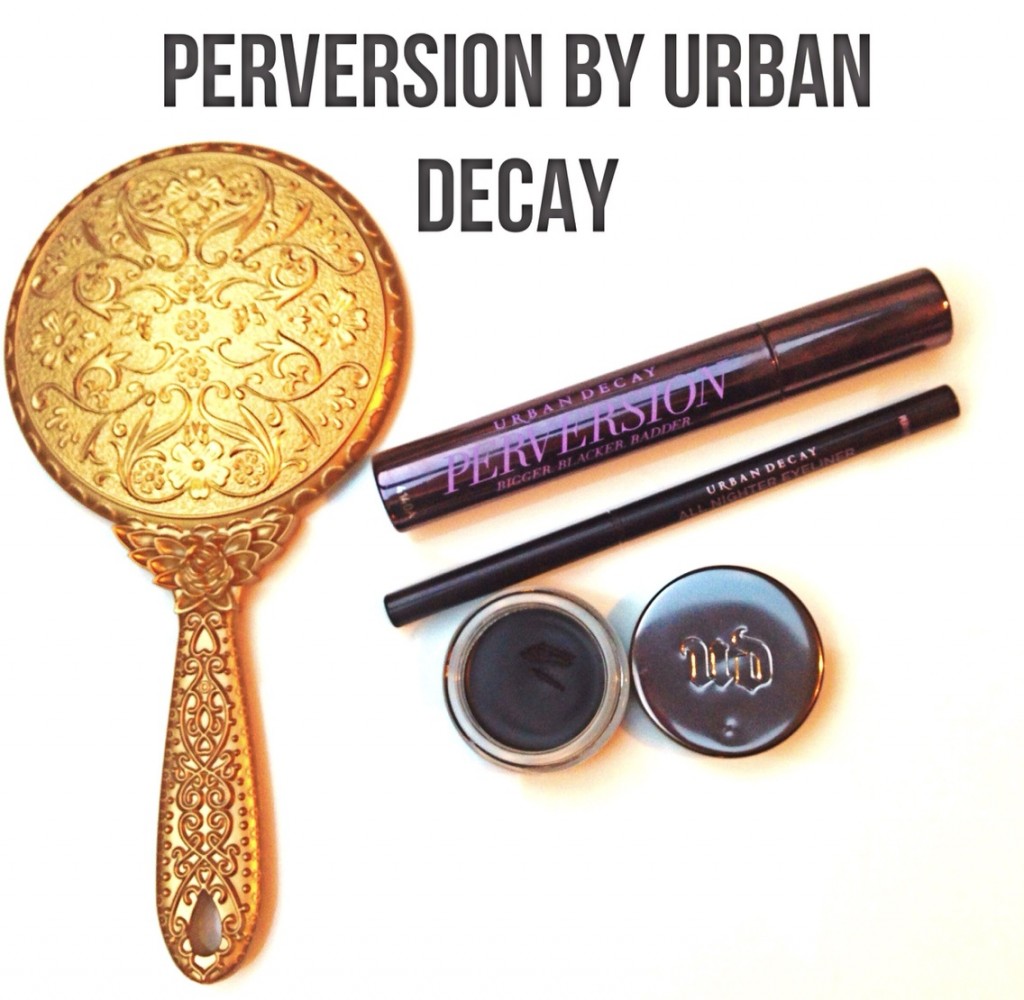 Urban Decay  launches its Perversion collection, and if bigger, badder, blacker lashes is your bag, baby (and it's certainly mine), you're going to want to get INVOLVED. My favorites from the line are featured in the photo above, the Perversion Mascara, $22;  All Nighter Eyeliner, $20;  and Super-saturated Ultra Intense Waterproof Cream Liner, $22. The latter has changed my formerly forget-'em view on cream liners irrevocably. And the mascara? Creamy, dreamy and divine: The brand hails it "so intense you might need a safe word," and they're not kidding. I also love that it's ACTUALLY black, it doesn't just think it's black, like Kenny Fisher in Can't Hardly Wait.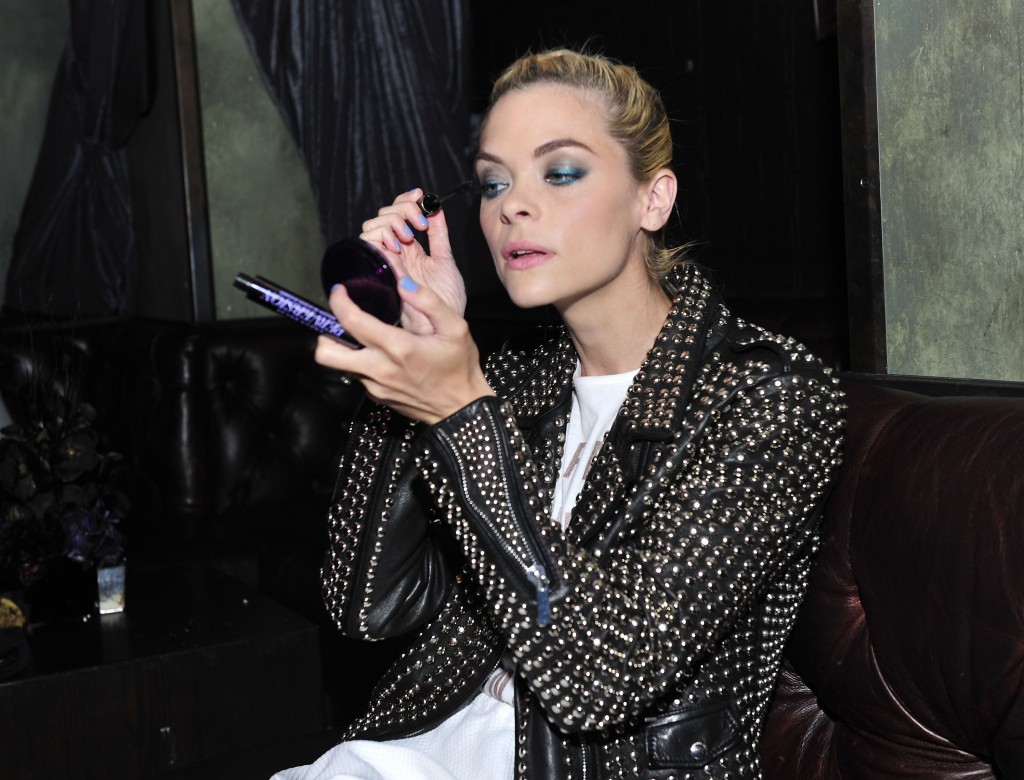 At the L.A. launch last week for Perversion, I caught up with Hart Of Dixie star Jaime King, who stopped by to take part in the festivities. It was a perversion from her on-screen persona, but a welcome one (the gal's got edge!) and I scored some intel on her perfect-liner tips, her gateway makeup product and more. I knew I liked her before I met her; her fictional character is from a town called Blue Bell and I am from an actual town called Blue Bell (albeit in different states).
Jaime's tip to applying eyeliner evenly? "You have to breathe. If you've ever done archery or if you've ever learned how to shoot a gun (I grew up in the midwest), you have to remember to inhale and on the exhale, it helps to keep you very still. That's a good way to do the eyeliner. You can also pull your eye to the side and do it like that. If you're having other people do it, look to the outside and vice versa."
Jaime's first makeup memory is her mom's Avon, "Because that was the thing in Omaha, Nebraska. The Avon lady would come around and that was like, the coolest thing. I remember when the Guns and Roses video came out with Stephanie Seymour wearing such glam makeup. I remember sitting on my mom's counter with all of her makeup trying to figure out how to recreate the look but of course, she didn't have colors like that. I was also looking at Cosmo at the same time. We didn't have Internet. It was a different world."
Jaime's go-to skin care regimen? Skinceuticals. "They make the best sunscreen. They have it in SPF 50 that I use all the time. It doesn't break me out. I drink a lot of water is important. The La Mer Soft Cream is incredible. I also use La Prairie Skin Caviar Luxe Night Mask. Jergens BB Body Cream won't mess up your white dress but firms and lifts and has a beautiful glow."
On removing her makeup, Jaime notes, "By the end of the day I look like I'm about to sell myself on the street. Sometimes there are 15 retouches; with HD, they pile it on. Essential Herbology has a balm that you use with a washcloth that I like. I also like Koh Gen Do Cleansing Spa aWater to take off makeup quickly. I also exfoliate and use serums and moisturizers all over the place."
What are Jaime's travel necessities? "The Urban Decay Naked palette. I'm, like, aggro I have to get up so early when I have to leave on an early flight and have to pick between the Naked one and two. I usually go for comfort food — one. I use Bobbi Brown Transformer to switch them to liners. I'll also sneak in an Urban Decay 24/7 liner or two — the dark brown and one bright blue in case I don't want a subdued look. And always Koh Gen Do under-eye concealer."
Jaime's mascara technique is serious, friends. "The new Perversion mascara is black black black, super creamy, super delicious. It always stays, it doesn't come off. It's not dripping off your face. I'm the kind of girl who gets in there with mascara. I put it on at the base of my lashes and rub it at my lashline so it's like a liner. Then I pull out and repeat. This mascara doesn't clump, which is great. I always curl first."
On her worst beauty disaster: "When I was shooting White Chicks, the rubber part of my lash curler came out and I sliced off half my lashes."
Thanks, Jaime!
And now, I want to hear from you. What are your thoughts on the new Urban Decay Perversion line?