The What's On Your Vanity Series showcases a single beauty item a blogger loves because it's effective, but also she feels she must keep out on top of her vanity because the gorgeous packaging must be displayed.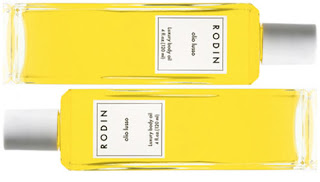 Jenn Falik is one of my favorite beauty girls and let me tell you–she's a beauty expert of the best stock. This on-air guru's recent project is the fabulous Beauty BFF, an original web series on MSN Lifestyle and Bing Video. The site covers everything from how to achieve the looks you want (but may be scared to attempt on your own) to the latest trends in hair, makeup and skincare. I'm loving her inaugural frizz-fighting ep featuring an interview with one of the masterminds behind mane-tamer No Frizz. Best of all, each episode feature's Jenn's well-edited Product Picks. I had a chance to ask this beauty insider (and fellow Stila Kitten Eye Shadow enthusiast) what's gracing her vanity. In Jenn's words:
If something is not right in front of my face, I forget to use it. This means, when choosing skincare, I don't have the luxury of selecting a salve simply because of what's inside- but rather, I have to take the superficial into account as well. The more hectic my life becomes, and more minimalist my aesthetic becomes- and that is probably why right now I am obsessed with Rodin Olio Lusso. It smells insanely good- and I love slathering oil on my face day and night. I know, I am kinda weird like that. I use this after washing my face (right now, obsessed with 3Lab Perfect Cleansing Foam) and before moisturizing- although to be honest, sometimes after using this I don't even need to moisturize. It makes a great primer for foundation as well.
And most importantly (well, maybe not MOST importantly, but its gotta count for something), I just feel sophisticated every time I open that sleek bottle and drop the delicious oil on my fingertips. Massaging it into my skin is probably the most decadent 2 minutes of my day.
Like this post? Don't miss another one!
Subscribe
via my RSS feed.