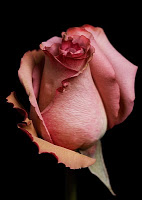 Oh, hi, dolls! Listen, I got the exclusive blog scoop on how  Lucia Pieroni, Color Creator of Cle De Peau Beaute, drew inspiration for the Visage Seduisant – Faces of Glamour collection. Here it is:
It's all about beauty of seductive icons of past eras–Cleopatra, Elizabeth I and Hollywood starlets of 1920s. It focuses on lips and how the lips were the most distinctly enhanced feature throughout time. In Lucia's pursuit of developing a new lipstick that would not only evoke the glamor of these women and harness the most innovative ingredients and formulation, she was intent on developing the most luxurious color selection.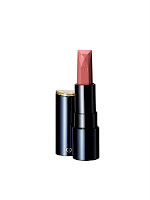 The eight colors, which vary from four red-rose and four tea-rose shades are very personal to Lucia, as they were inspired by her sister's photographs (the two close-ups of the flowers are Paola's–she's an esteemed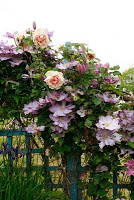 photographer) of their mother's rose garden (picture at left). Their mother recently passed away and they found the perfect way to honor her and her passion. Each of the eight lipsticks are colored and named after Paola's art photography. Says Lucia, "I knew I had to capture the vivid colors and crispness of Paola's photographs in the new lipsticks, I am so thrilled with how the art of it all completely transcended into eight beautiful luxuries."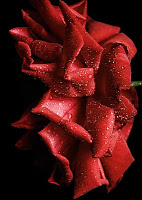 Cle De Peau Beaute and Lucia have also set up a charitable collaboration through More Gardens, where Paola's photographs are for sale. All proceeds will benefit More Gardens, an organization dedicated to the development and preservation of community gardens in New York City. 
The new Cle De Peau collection includes the new Extra Rich Lipstick in 8 rose and tea-rose shades, Satin Eye Color in 5 new shades, new The Mascara, and new Luminizing Enhancer Base. All available beginning this month at Nordstrom and Neiman Marcus.
 
Like this post? Don't miss another one!
Subscribe
via my RSS feed.