Dolls, for prom, your choice of body wash is MAJOR.
Remember last year when I told you the story of how my irritating brother used the LAST of my discontinued glamazing Sparkling Pear Bath & Body Works Shower Gel. It was devastating, to say the least. But high school gals today have a MYRIAD of easy-on-your-wallet options that smell divine, are so NOT discontinued and cleanse skin thoroughly without overdrying. Here, my faves: Read more…
Suave Naturals Wild Cherry Blossom Indulgent Body Wash ($3) smells sweet but not saccharine-laced. It lathers satisfyingly and is an excellent buy at $3 for 12 fluid ounces. The deodorant of the same scent is one of my faves.
Dial Nutriskin Ultra Hydrating Body Wash with Grape Seed Oil and Lemongrass ($6) is all about hydration and it's, in the sage words of L.L. Cool J, doin' it and doin' it and doin' it WELL. Parenthetically, I think the massive amount of time I spent in Queens (she was raised out in Brooklyn) last weekend at Spa Castle and Dina's for an Oscars party have rubbed off on me. Anywho. Re: Dial Body Washes, remember how much I lurved Dial's cranberry wash iteration?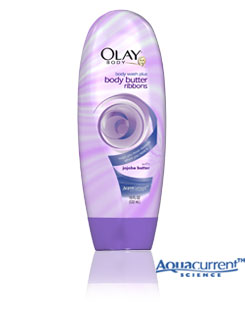 Olay Body Wash Plush with Body Butter Ribbons ($7)
If you like your wash creamy and with a bit of gravitas, this one's for you. Ribbons of body butter deliver intense moisture where your skin needs it. This one doubles as a fabulous shave cream stand-in when you've run out.
Like this post? Don't miss another one!
Subscribe
via my RSS feed.