Before we start with the official Beauty Blogging Junkie Gift Guide (coming soon), let us walk through a few palettes I recommend you buy for YOURSELF. You know. A little "here's how I'm going to get through the madness that is the holidays" gift that keeps on giving. It'll be your go-to to glamify your situation before holiday parties. Each is truly the cosmetic equivalent of Mariah Carey's All I Want For Christmas. Is that not THE quintessential soundtrack of the holidays? You and I both know it is.
Bust out one of these compacts, and people know you're serious. They can tell you're glambitious. They know you're no Talbots shopper. Let other people burn another Dave Matthews Band CD onto their iTunes while they dust off their accounting degrees whilst wearing a blue man-tailored shirt paired with serviceable shoes. You're no generic beauty shopper. Right? Anyway. My fave three golden-hued gifts of gorgeosity: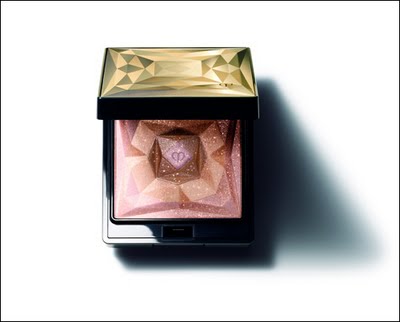 Cle de Peau Vintage Holiday Palette ($125)
Inspired by vintage jewelry, this compact is something you'll be dying to bust out your purse. Its silky texture and sunburst of pinks, golds and shimmery champagnes will be useful to the nth degree, despite the palette's spendy price tag of $125. But you've been good this year, haven't you, dolls? Coming this month to Bergdorf, Neiman, Barney's and Saks.
Lancome Sparkling Cherub Sheer Warming Illuminating Powder ($40)
Use it as a shadow, use it as a highlighter, sweep it all over your grill… The possibilities are ENDLESS. This glam compact houses a bronzer and a golden highlighter on which lives the most adorbs cherub. CYE (Can You Even?)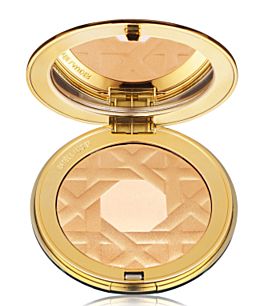 Estee Lauder Opulent Shimmer Powder ($32)
The EL Holiday 2009 basket weave theme just AWAKENS something in my very soul. This compact's rose gold hue will accent a charcoal grey wool outfit to a tee, n'est-ce pas? Sweeping it onto cheeks is perfect for brisk evenings when you want to glow; though stick to something with a smidge less iridescence for daytime.
What palettes are blowing YOUR hair back this holiday season? Share!
Like this post? Don't miss another one!
Subscribe
via my RSS feed.

*Disclosure: Press samples of all three provided by the brands' respective PR teams