The other day, Jim and I were walking back to our offices from a mid-workday lunch when we spotted a three alarm hair emergency in front of us on the escalator. It was a too-light, peroxided single processed mass of parched curls that cascaded down this poor woman's back. It was so dry and frizzy, you could actually identify each individual strand as they were literally flying out of her half-up/half-down 'do. It wasn't even something this woman could blame on the 12 straight days of rainy weather we've endured in NYC. This hair was so dehydrated, it was clear that it was "missing something in the wet phase," as David Stanko, Redken Color Consultant, says. But in this case? The "something" could have been CONDITIONER. This dialogue between Jim and me ensued.
Amber: Oh, no.
Jim: Her hair makes me thirsty. I need a margarita.
Amber: Tell her to tell her husband Craig that I'm not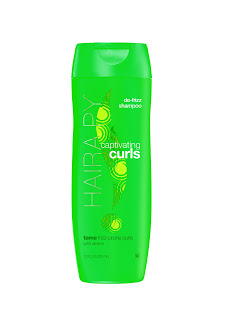 buying another $200 trip through that portal just to emerge on the side of the Jersey Turnpike.
Jim: With hair like that, it's not hard to understand why there's so much violence in the world.
Amber: You said it, Jim. If only I had my Sunsilk Captivating Curls Leave-in Cream ($5) on me. I'd stealthily slather it on her without her being the wiser. Then I'd run off. She'd be none the wiser, but with far more acceptable hair.
In fact, I'd recommend the whole Sunsilk Captivating Curls suite of products for anyone with wavy or curly hair in this weather. This recession-friendly brand has been a fave of mine for years. I even used to travel across the pond just to replenish my stash before it made its way to the U.S. The Capitivating Curls Shampoo, Conditioner, and Captivating Curls Gel & Creme Twist are fantastic. Each costs about $3 and infuse hair with enough moisture to keep frizz to non-Garth Algar proportions.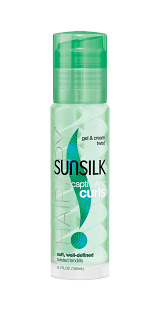 The gel/creme hybrid is especially impressive in that you don't negotiate hold for crunch-free curls. I find it works best with a diffuser. For REALLY processed hair, mix with a bit of the conditioner before doing "the merm." Click here to read my step-by-step instructions for achieving perfectly formed, frizz-free waves and curls.
AND, with Sunsilk, you can save the money you didn't spend on hair care on some cute summer clothes. What's not to love?
Like this post? Don't miss another one!
Subscribe
via my RSS feed.