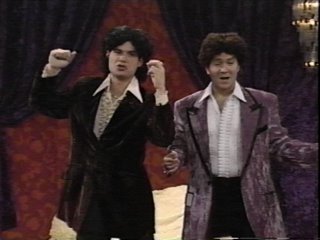 LeVon: Barry baby, Barry baby, you see what I got here
Barry: what have you got there?
LeVon: This is a box of puddin',
Barry Barry: what does it say?
LeVon: It says "cook, and chill"
Barry: Aw yeah.
LeVon: and baby, that's what I do every night. I cook, and then I chill.
Barry: (bump and grinding) Aw yeah.
LeVon: (bump and grinding) Aw yeah. Barry: And chill!
—Michael Ian Black (Barry) and Thomas Lennon (LeVon) on MTV's The State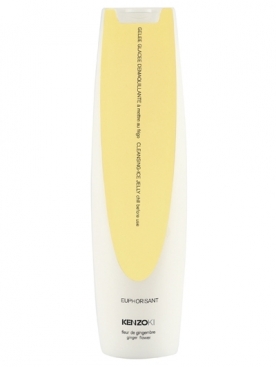 Though it's been 13 years since one of my fave shows of all time, The State, has aired, I felt there was no better cultural reference than their $240 worth of pudding sketch with regard to my new fave skin care item, Kenzo Cleansing Ice Jelly. No need to spend $240 to chill with this dreamy cleanser; it costs a fiscally moderate $28. This icy cleanser contains natural ingredients like ginger plant water and ginseng extracts for a luxe cleansing experience. Its formula eradicates traces of makeup and oil whilst soothing skin with its cooling consistency and invigorates with the spicy scent of ginger. I will be packing this on ALL summer weekend jaunts to non-air conditioned Fire Island/Hamptons houses, lest you worry.
Kenzo is swiftly becoming one of my favorite skin care brands. I love their natural ingredients, fantastic performance, and uber-luxurious GORGE packaging. Check my article for Lucky Style Spotter, in which I mention Kenzoki Belle de Jour.
The best part? In the words of G Love, you stick it in the fridge before use to enhance its toning properties. In fact, along with bottles of wine for my guests, it's all I HAVE in my fridge at the mo'.
Simply bust it out, "cook" and then… chill.
Available in April 2009 at kenzousa.com.
Like this post? Don't miss another one!
Subscribe
via my RSS feed.