Audacious and emotional, free spirited and pioneering, radioactively gorgeous and sexy, Pink Irreverence, the latest color collection from Aaron De Mey, Lancôme's new artistic director for makeup, takes inspiration from irreverent French heroines Madame Bovary, Sylvie Fleurie, Marie Curie and Brigitte Bardot. Just like the colors in the collection, these women have marked their eras with panache and embody the essence of pure and daring femininity.

Twisting the traditional codes of elegance, Aaron has created an impertinent color statement that pairs Spring pinks against rebellious blacks and potent shine against pure matte textures. The pinks are reminiscent of Lancôme's iconic rose, while the deep black shades are evocative of the Piha volcanic black beaches of Aaron's native homeland of New Zealand. Products are meant to be layered to create an array of stunning looks.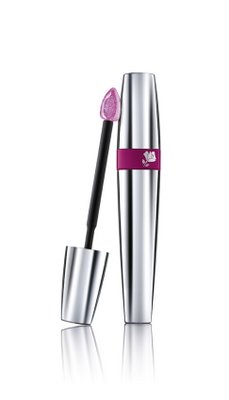 La Laque Fever Full Color Lipshine
Passionate about painting, Aaron De Mey wanted to recreate the purity of lacquer color in a lip product. Densely pixilated pearls combine with polymers to give multi-dimensional shine that lasts for six hours. The ultra-modern, silver streamlined packaging conveys all the color and shine contained within. Available in four daring, non-fading shades: Electric Pink, Optical Rose, Lucent Nude and Iridescent. $26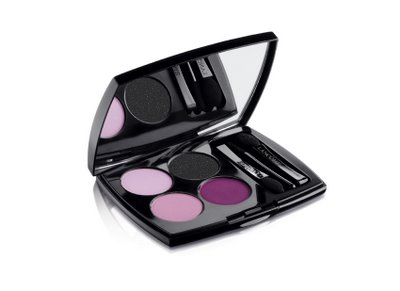 Color Design Eyeshadow Quad
Two new eye shadow palettes express the color statement and the free, irreverent spirit of Aaron's spring collection. Use the black sparkling shade in the Irreverent Madame palette to structure the eye. Layer and play with the remaining matte pink shades to bring the look up or down. $42
Laque Liner
This eyeliner's precise brush makes lining and defining easy and fun. The Pure Black shade is perfect for creating a deep intense look, while Pure Sparkle's clear, shimmery formula instantly enlightens eyes. $25
Color Design Illuminator for Eyes and Face
This creamy, cooling gel can be used alone or blended over another color to highlight and brighten the eye area. Apply the light texture over your eyelid and up to the brow bone or experiment by bringing it from the eye down to the cheekbone to create a beautiful aura that lights up the face. Available in two shades: High Expectations and Hard to Get. $20
Color Fever Gloss in Piha Black
Back by popular demand, Piha Black adds an irreverent twist to the spring collection with its deep black and sparkly, volcanic beach inspired color. Used as a topcoat, the gloss brings a subtle dark intensity and brightness to other lip shades. Use alone for an edgier look. $25

Le Vernis Nail Polish
Take your nails to the extreme. For a dark sultry look, accessorize your nails with Piha Black, the same gorgeous, sparkly black shade found in the Color Fever Gloss. Lighten things up with Sassiness, a pink shade that, according to Aaron, "is the ultimate color of spring." $18
Availability
January 2009 at lancome-usa.com, specialty stores, the five Lancôme boutiques and counters nationwide.