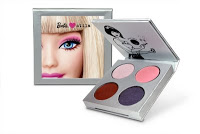 There is SO MUCH beauty news today dolls, that I'm actually getting nerve about having a chance to cover it all. Between the Golden Globes, the new NARS collection, and now the Barbie Loves Stila collection… I'm experiencing sensory overload. I love me some Stila and I love me some Barbie (though I have little to no tolerance for Barbie hand), so you and I KNOW I'll be rocking some of this come spring.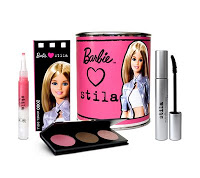 The collection includes the Malibu Barbie can, the Ponytail Barbie can, the Foxy Girl Barbie can, and the Barbie Talking Palette.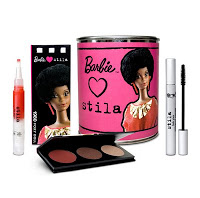 The Barbie Loves Stila beauty cans are pre-launching on Sephora.com on Wednesday, January 14 and they will sell out quickly, no doubt. Each beauty can is numbered and the brand will not be producing more than 10,000 of any one can.
I'm like, about to sweat – Wednesday can't arrive quickly enough. I need that Malibu Barbie can (pictured, left) in my posession, stat.