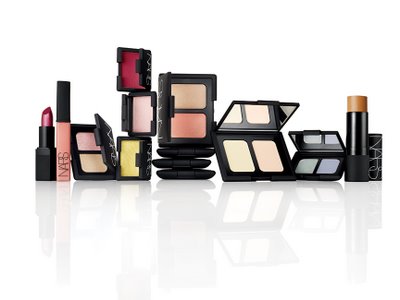 I just got word about NARS' new Spring 2009 collection and it's pretty fantast. My faves? The Blush Duo in Hungry Heart, Single Eyeshadow in Baby Girl, and Lip Gloss in Sweet Revenge. The deets on the collection…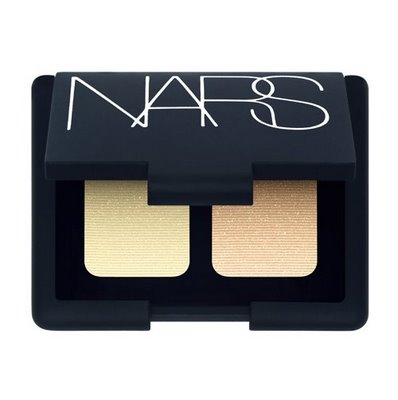 NEW!! NARS Blush Duo – $37
François Nars has always considered blush a critical beauty building block.
The double compact opens to reveal one highlighting and one sculpting shade, allowing you to literally shape your desired look.
Shade:
Hungry Heart
– Iridescent gold ivory and pink sand with golden sheen (pictured, left)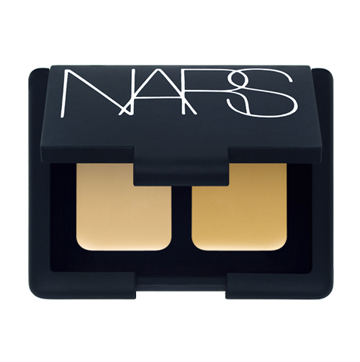 NEW!! NARS Duo Concealer – $30
Since the skin on your face is not created equal, one shade of concealer usually won't suffice.
This new palette features two complementary shades that can be blended together or used individually.
Creamy and completely crease-resistant, the Duo Concealer is lightweight but still able to provide smooth,
opaque coverage to eradicate skin redness, imperfections, and under-eye shadows.
Shades: Vanilla/Honey – Fair complexions
Custard/Ginger- Light to medium complexions (pictured, left)
Praline/Toffee – Medium to dark complexions
NARS Duo Eyeshadow – $32
To celebrate spring's delicate femininity, François Nars introduces two new shimmery and frosty hued Duo Eyeshadows to the collection.
New Shades: Egea – Frosted sage and smoky lilac
Hula Hula – Strawberry with gold particles and hazelnut with gold glitter particles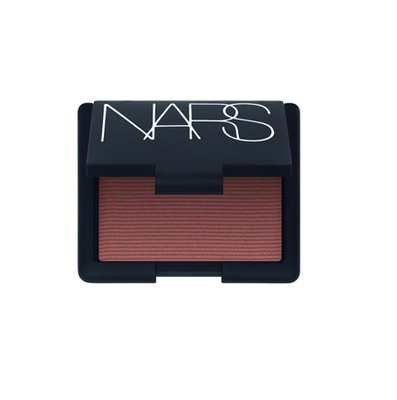 NARS Single Eyeshadow – $22

Whether your mood is classic or playful, these three new Single Eyeshadows provide all the color combinations necessary to complete your makeup look.
Go for a subtle, natural look with shades of pink and gold or a touch of sophistication with a sweep of the matte dusty red hue.
New Shades:
Baby Girl
– Cotton candy with golden undertones and gold particles [I'm SO into this shade! It's almost like NARS Orgasm for eyes.]
Grenadines
– Matte garnet (pictured, left)
Night Sun
– Bright marigold with gold particles
NARS Multiple Duo – $45
This two-in-one convenience pairs the complementary colors of Orgasm and South Beach of the versatile, multi-purpose cult favorite for eyes, lips and cheeks.
New Shade: Orgasm/South Beach – Peachy pink and apricot with shimmer
NARS Multiple Bronzer – $37
NARS extends its Multiple Bronzer shade range with this new hue. Rich in anti-oxidants, this bronzing stick is formulated to strengthen, support and repair the skin while creating an all-over warmth and contour for the entire face.
New Shade: Cap Vert – Medium to dark complexions with red undertones
NARS Lip Gloss – $24
Drench lips with this new sheer and shiny shade to echo the delicate and fresh feel of the season.
New Shade: Sweet Revenge – Sheer pink grapefruit [I think this shade is the PERF pinky blushy spring gloss. Also, I love the name for a lip gloss SO MUCH I wish I'd come up with it.]
NARS Lipstick – $24
This new sheer jewel tone adds a pop of color, for juicy berry-stained lips. The creamy formula glides on smoothly and leaves a hint of sexy shine.
New Shade: Shrinagar – Metallic raspberry
The Spring 2009 collection is currently available at narscosmetics.com/collection_home.aspx