FEH, right? What is more depressing than this economy? Well, Target just introduced some PHENOM new brands that you prestige makeup whores will recognize at a price that falls exactly in the middle of mass and prestige.
Their JK Jemma Kidd Line, NP Set and Pixi by Petra lines are all available now at Target and target.com.
Let's talk about my fave items from each of the lines, shall we?
JK Jemma Kidd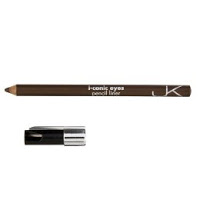 J'ADORE her i-conic eyes pencil liner in 06 supermodel ($14), a rich brown. This liner is DIVINITY in a pencil, the likes of which I haven't seen since Urban Decay's 24/7 Glide-On Eye Pencils. It is creamy; it is SMOOTH. Let's get back to the color though. I lurve a little on my inner rims (even though I'm so squeamish when applying it there). It yields a delish, chocolaty hue. Additionally, I can't get enough of her JK Jemma Kidd Mannequin Skin Complexion Enhancer($24) (you know I love anything involving the word "mannequin").
Also, her lip id colour adapt gloss ($20) is supposed to turn your lips your OWN unique shade for a perfect match, but I'm pretty sure (slash positive) that it simply turns your lips a bright pink (mostly because I applied it to my leg after my lips and quelle suprise – it was the same "unique" shade. The situ was tres reminiscent of the Beauty Addict's jaunt with Smashbox O-Glow. That said, I noticed that when I tissued off the gloss, a gorgeous, natural stain remained that was quite long-lasting and PRETTY. Invest in it for that purpose.
See all JK Jemma Kidd here.
Pixi by Petra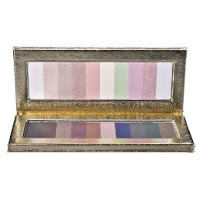 Lumi Lux Eye Palette ($38): As if merely pronouncing the name of this 20-color palette weren't enough, its range of shades is a full shadow WARDROBE – light to dark, fall to spring. It comes in the most festive gold packaging. This palette is going to worn DOWN this fall. I spy a sparkly black (with gold flecks) that I will so be wearing as a liner with a slant brush and some agua.
See all Pixi by Petra here.
NP Set
Cruise Blush in Atlantic ($18) is a wearable coral. Each of the shades are named after OCEANS. Is there anything more fun than that? (There isn't.) I keep mine in my purse to ensure my cheeks don't get too drained of rosiness despite hours under florescent lights.
See all NP Set products here.