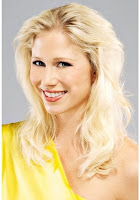 Photo credit: mary.nonsociety.com
On Tuesday, I met with stylista and Julia Allison partner-in-crime Mary Rambin to learn her fave makeup tips and products. The poor thing was extremely under the weather, but she somehow still managed to look Hitchcock Heroine-esque, despite feeling terrible. That's impressive.

Mary's beauty tips:
1. Use a lip brush – it makes a difference. Did you ever notice that Amber Tamblyn's lipstick in The Sisterhood of the Traveling Pants 2 is super-dark and not even necessarily the best color for her, but it looks infinitely more chic only because it's expertly applied with a brush? I thought so.
2. Tease hair at the root for volume. Mary recommends back-combing with an ACE comb ($2). Very cheap, yet makes an enormous difference.
3. Revlon Super Lustrous Lip Gloss in Shine City ($7) – Mary recommends layering it on top of everything. It looks shimmery in the tube, but looks glassily gorge on your lips.
4. Do not blot or rub lips together once lipstick and/or glossed is applied unless you WANT it to wear off more quickly.
Products:
Makeup


MAC Studio Fix Powder ($26): Mary says to apply with a brush or just with a sponge post-moisturizer.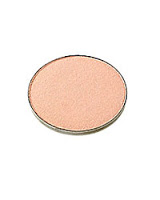 Kitten by Stila ($18): It's official, I need some of this. Both Julia and Mary have declared this shadow vital. Mary likes to use it all over her eye real estate except right under the brow. For that area, she uses Smashbox shadow in Butter ($16).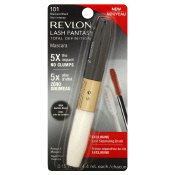 Revlon Lash Fantasy in Blackest Black ($9): This stuff curls like a dream. No curler necessary!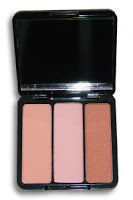 Eve Pearl Sweet Cheeks Blush Trio ($36): Mary likes using the outside two colors first, then uses the middle color to sculpt cheekbones.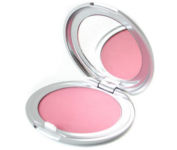 T LeClerc Fard a Joues in Rose Glacee ($46): Mary reserves this one just for summer on top of the aforementioned Eve Pearl blush for an extra sunkissed flush.
Revlon Illuminance Cream Shadows in Twilight ($7): Mary's quite the Revlon gal! She uses these creme shadows on her lids after applying black liner close to the lashline.
Hair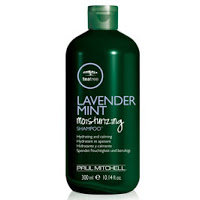 Mary's favorite shampoo/conditioner combo is Paul Mitchell Lavender Mint Moisturizing Shampoo and Conditioner ($25 each for a liter).
Bath/Body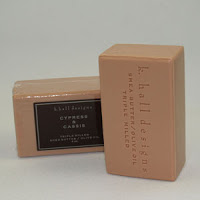 K. Hall Designs Soap in Cypress and Cassis ($12) is made of olive oil and shea butter for luxurious moisture.
Thanks to Mary for sharing her tips and fave products with us!