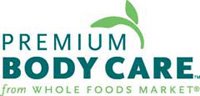 Long-time purveyor of natural food, Whole Foods Market, has developed a new Premium Body Care standard and labeling seal of approval, setting a new industry benchmark. The new standard raises the bar for defining quality natural personal care and helps consumers decipher which body care products in its Whole Body™ departments contain the most natural and highest quality ingredients". To view their webcast, click here.
Photo credit: wholefoods.com
Have a minute?
Take the BBJ week-long feature poll.
Take the BBJ demographics poll.
Take the BBJ LOST coverage poll.
src="http://pagead2.googlesyndication.com/pagead/show_ads.js">