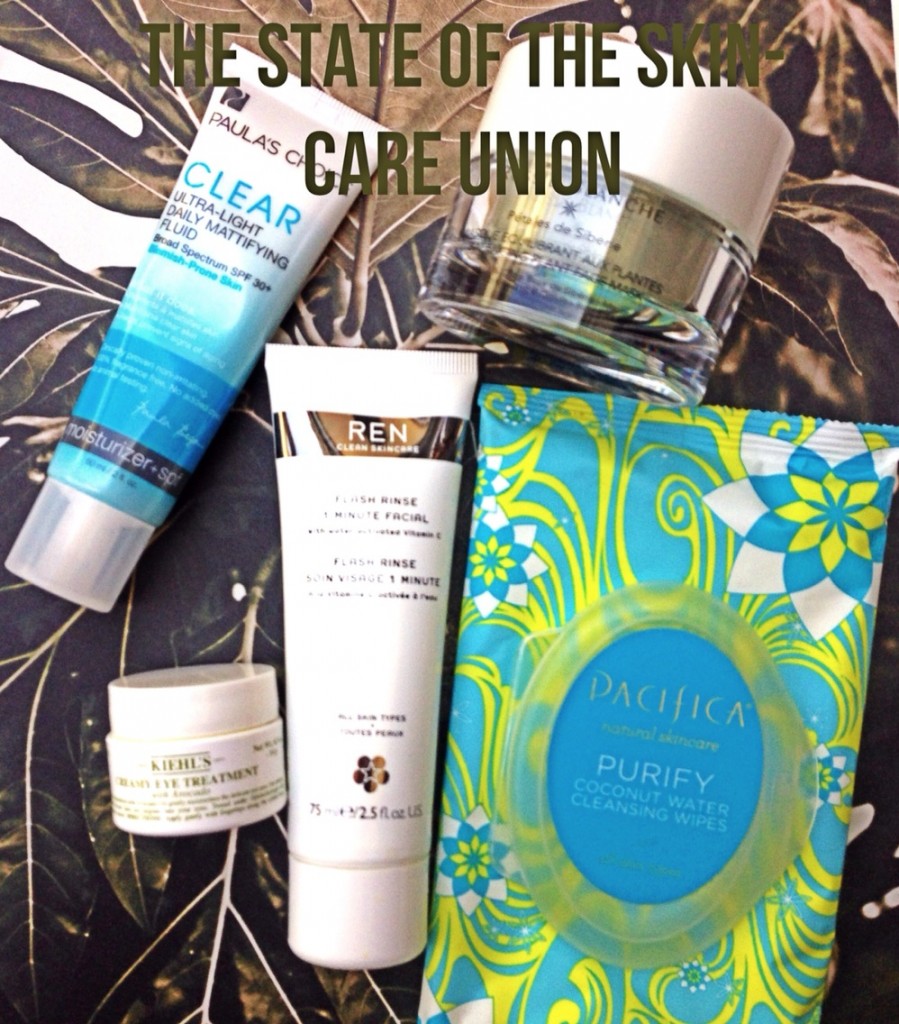 I'm a wanton skin-care hussy, frankly, so for these items to be in my rotation for the last month is really saying something. Here, the latest and greatest additions to my skin-care lineup.
Kiehl's Creamy Eye Treatment ($29) is rich and hydrating for dry skin (and can be used anywhere on the face, in a pinch). Basically, avocados: I want them on toast, slathered with lime and cilantro in guac all over my chips and, evidently, on my face.
Ren Flash Rinse 1 Minute Facial ($48, launches in September at Sephora) A metric ton of products a year claim to be a "new category," but this one really IS. Boswellic acid, magnesium and stabilized 10% Vitamin C blend and are activated once you add water, thus delivering in a very Cliff from "Cheers" sense a shot of active Vitamin C. It boosts radiance, elasticity and evens skin tone. It basically does everything but drive you to the Hamptons, 'k?
Paula's Choice Clear Ultra Light Daily Mattifying Fluid SPF 30+ ($27) I'll admit that the shallow packaging snob in me did not want to like this product, but lo, it's amazing. I've never EXPERIENCED such a lack of pore cloggage in my life and the fluid texture is sublime. I've been using it in lieu of moisturizer and it works perfectly while battening down my oily T-zone.
Russie Blanche Balancing Plant Face Mask ($110) is like a salad for your face so you can feign a repository of salad DAYS. I like to apply it while I shower post-workout to balance my skin, thanks to its melange of dill, cranberry, parsley and mint.
Pacifica Purify Coconut Water Cleansing Wipes ($6) are great for everything from removing makeup to cleaning off flip-flopped feet before bed and smell scintillatingly tropical.
Tell me: What's the state of your skin-care union?