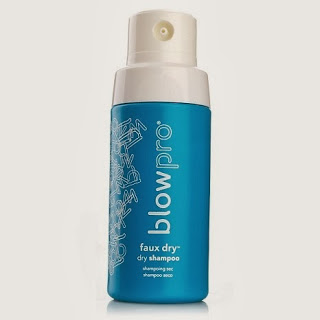 If you're like me, you use dry shampoo when your hair concept is straight-up wilting.
Like, oily roots, no volume, arid-as-eff ends. During a blowout with one of my favorite mane maestros, BlowPro Global Educator Gregory Patterson, I gleaned this tip: Use dry shampoo PREVENTATIVELY i.e., before you need it. Spray some the night of your blowout, the next morning and so one. This will sop up any oil before it's even produced, keeping your 'do going longer. 

Try BlowPro Faux Dry Dry Shampoo, which retails for $20 at hsn.com. 

Have you tried this? What's your dry shampoo strat? 
Like this post? Don't miss another one! Subscribe via my RSS feed.