Sparkle, Neely, sparkle: This is the 2012 BBJ Holiday Gift Guide. For more gift ideas,click here.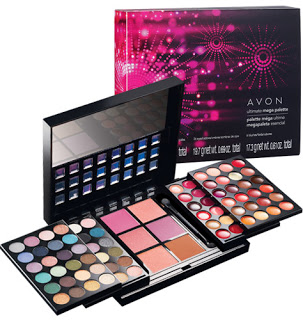 For teens and pre-teens, it doesn't get anymore decadent (or discounted) than this Avon Ultimate Mega Palette.
I started my makeup journey with an old no-name medium-sized palette of eye shadows my mother had for eons, but had never used and it was a great jumping-off point for my beauty obsession, but it was an inherited palette of pigment with poor payoff and that was just SAD. 

Conversely, starting her collection afresh with this gigantor set boasting 35 eye shadows and 35 lip glosses will give your recipient every single shade she needs for every single event for years to come. AND, it's only $20 with a $20 purchase (regularly $30). Can you EVEN? That's one palatable palette. 

Get involved at avon.com. 

Disclaimer: This post was sponsored by Avon, but all opinions herein are my own. 

Like this post? Don't miss another one! Subscribe via my RSS feed.