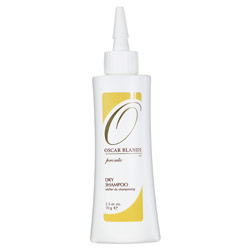 I don't wash my hair every day. It's on the normal-to-dry side, so I typically wash it every other day. Unless you have excessively oily hair, it's much better for your scalp to shampoo every 2-3 days. But 48 hours after a washing, my hair is dry at the ends and starts sectioning itself into pieces at the top and begins to show signs of oil. So I washed my hair on Tuesday night and would normally shampoo it up last night, but you know. I was watching The Office, winding down after a long week of work, had cleaned/organized, edited down my closet and had changed my sheets, was STILL enduring my 2 week cold that I learned on CNN could prove to be a FATAL mutant cold – WTF – and I plum wasn't up to washing my hair last night. I KNEW I'd be sorry in the morning and would become jealous of every non-oily, dry-haired girl on the subway and would count the hours at work until I can go home and lather up.
I haven't been so impressed with my Bumble and bumble Hair Powder lately. The Beauty Addict also recently pointed out that it makes her roots look horribly dull, which I find to be true as well. It does a good job of soaking up oil and adding volume, but it makes my hair feel powdery and vomitatious to the touch.
So my roommate Carrie recommended I try out her Oscar Blandi Pronto Dry Shampoo ($19). Its ingredients – natural rice, oat, and tapioca starches – cleanse hair by absorbing excess oil, product, and grease and increase volume at the roots without weighing hair down. Triclosan and tea tree oil help treat the scalp and reduce the occurrence of dandruff, while lemon verbena fragrances hair deliciously. This morning, I applied some with the bottle's genius skinny applicator in skinny "lines" along my scalp and brushed through with a paddle brush. The powder is white, so brunettes need to be careful to evenly distribute so as not to look like they're plagued with 'druff. Then, I smoothed bedhead kinks with my blowdryer set on its highest heat setting and a round brush. And I am SO wildly impressed with the results. My hair looks about 24 hours deep into my shampoo, as opposed to 72+ hours. I rode the subway without stealing covetous glances at my fellow commuters' manes and am totally capable of feeling like a normal human until I go home and wash my hair this evening. Hurray. Buy some before November 21 and get 20% off at sephora.com. You're welcome.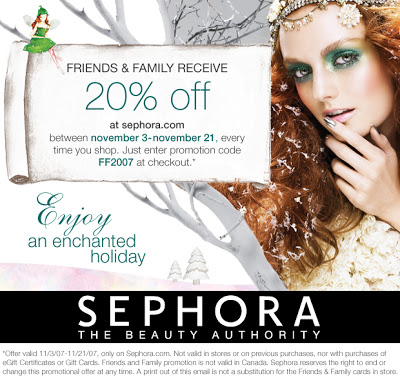 BT dubs, dolls, I've declared next week Pour Some Sugar on Me: Body Scrub Week. Get excited to learn about salt, sugar, and moisturizing sloughers I've been testing out to rid myself of flaky winter skin. Have a fantastic weekend. xoxo
Photo credit: sephora.com