*We're committed to transparency. Products mentioned were given to us to try by the brand. As always, all thoughts expressed on Rouge18 are our honest opinions.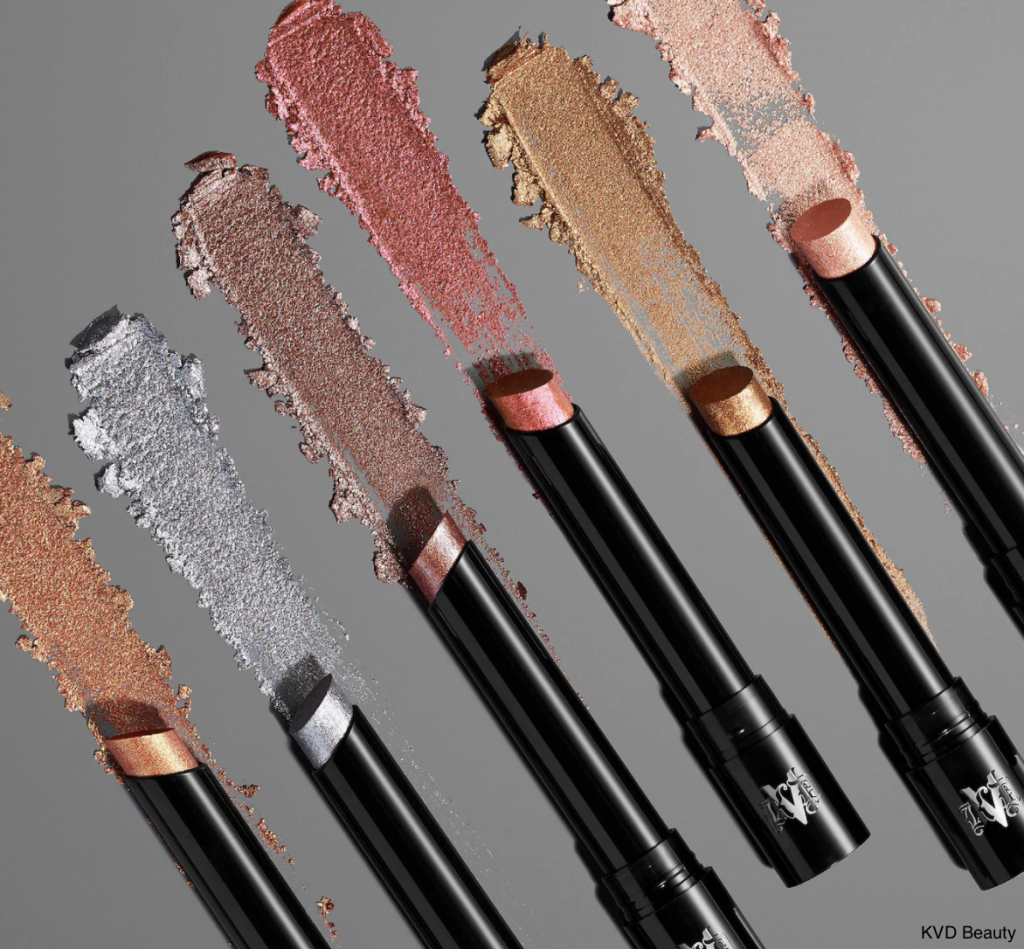 KVD Beauty Dazzle Stick in "Thundercloud" ($22)
I love a metallic eye look and the KVD dazzle sticks are perfect for high intensity foiled looks. The shades are creamy and shiny; I find they are applied best with a finger. Since they are in stick form, they are travel friendly and perfect for touch ups on the go.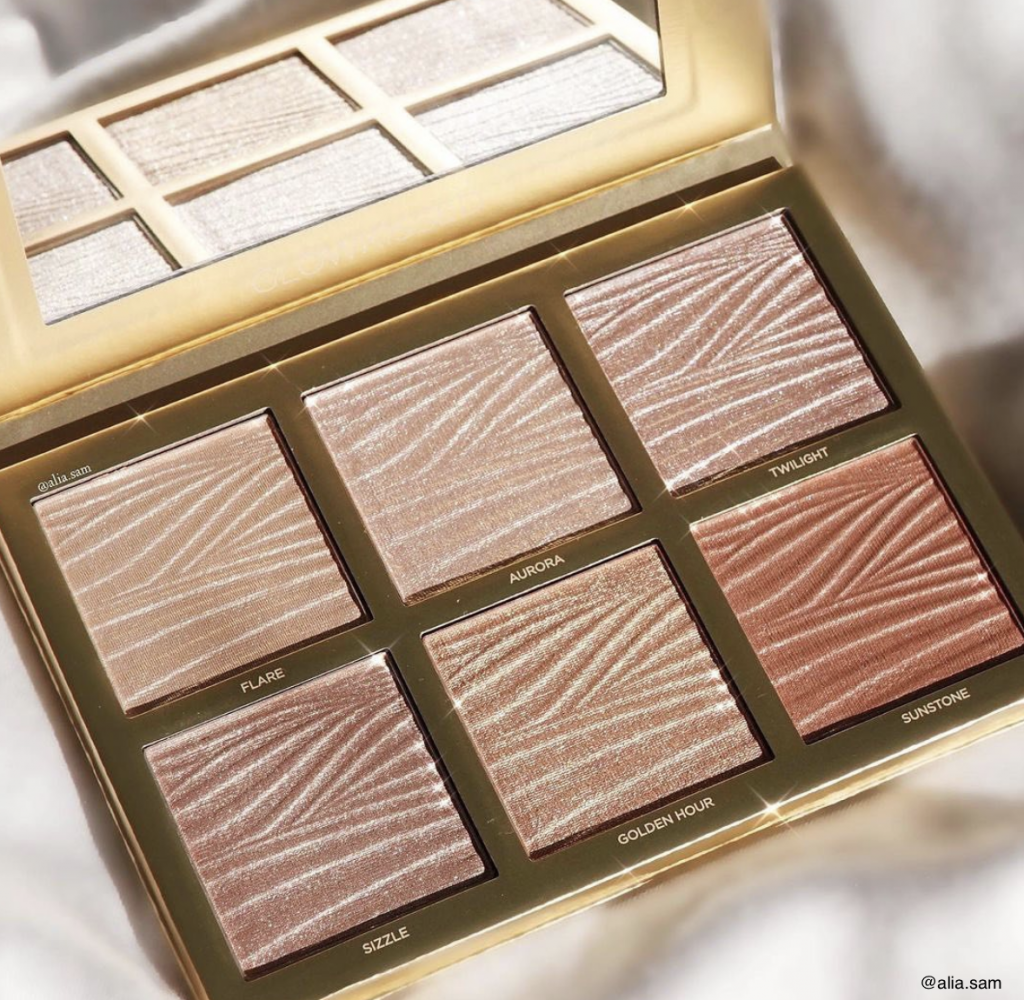 Sigma Beauty Glowkissed Highlight Palette ($49)
This highlighter palette has all the shades of highlighter you will ever need, especially if you like more traditional highlight colors (golds, bronzes, champagnes). The shades are pigmented and suited for all skin tones.
The Original LanoStick ($12.71)
I try countless lip balms and treatments, so I'm a tough critic when it comes to lip care. The LanoStick is one of my favorite lip balms! It is thick, so it offers lasting protection while also moisturizing your lips.
Urban Decay Naked Cyber Eyeshadow Palette ($49)
The latest palette in the Naked series meets duochrome with everyday looks. If you're looking to get into shifty shades with a more subdued finish, this palette is for you.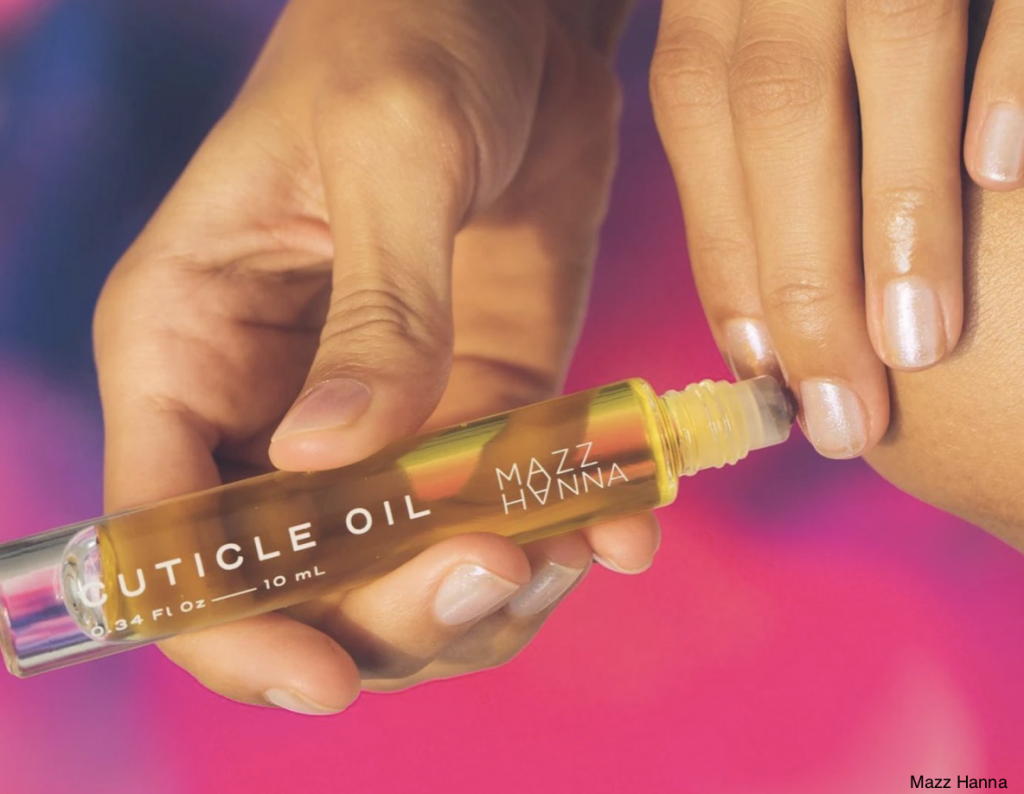 Mazz Hanna Cuticle Oil ($29)
If you want healthy nails and soft cuticles, cuticle oil is a must! Personally, I'm a cuticle oil fanatic, and I love the design and packaging of this cuticle oil, in particular. It comes in a beautiful, long bottle with a crystal rollerball. The cuticle oil is organic jojoba-based, one of the best oils for the cuticle area.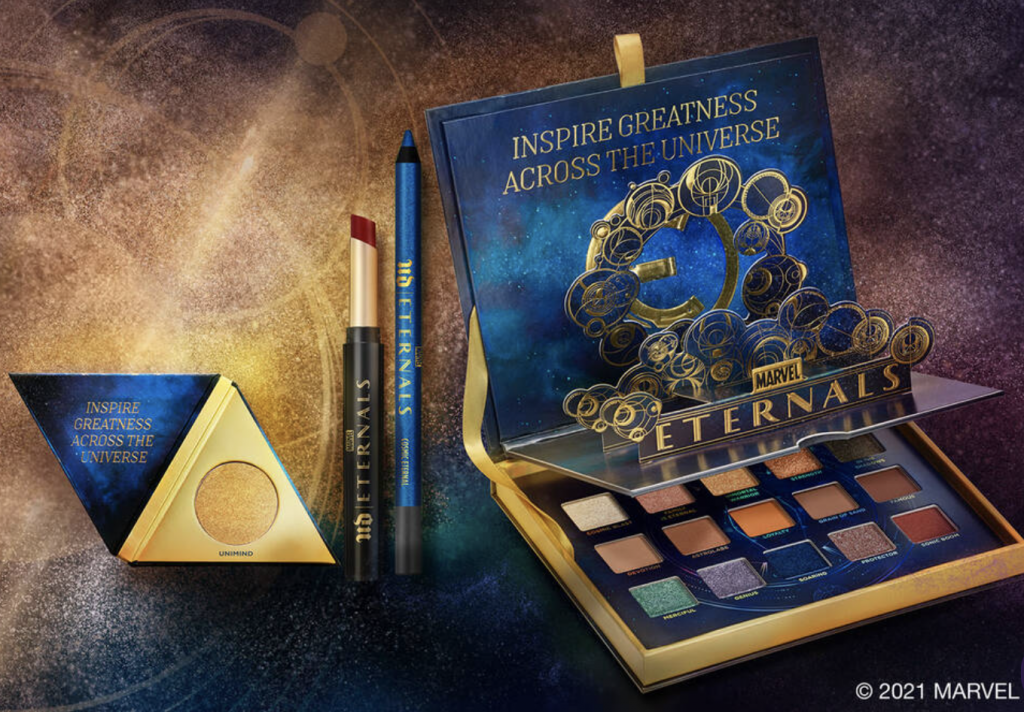 Urban Decay x Marvel Studios' Eternals Collection
This collection is generally good quality, and there are a few standout products that I loved!
First, the Afterglow Highlighter in the shade "Cuneirune" ($26) is perhaps my favorite highlighter ever. It's perfect for deeper skin tones because its rich bronze color makes your skin look glowing from within. It gives the highlighted effect without looking like you're really wearing highlighter.
Another unexpected favorite was the Lip Eclipses in the shades "Knowledge" and "Brilliance" ($22). They are sheer lip sticks with micro glitters. I don't like sparkly lip products, so while I don't like to use these as lip glosses, I absolutely love them as cream highlighters. These are perfect for a fun sparkly highlight look!
Finally, my last favorite from this collection is the 24/7 Glide-On Eye Pencil in the shade "Cosmic Eternal" ($22). As usual, the 24/7 Glide-On Eye Pencil formula is rich and creamy for a smooth application. Cosmic Eternal is a stunning blue shimmer eye liner with blue & purple micro-sparkle.