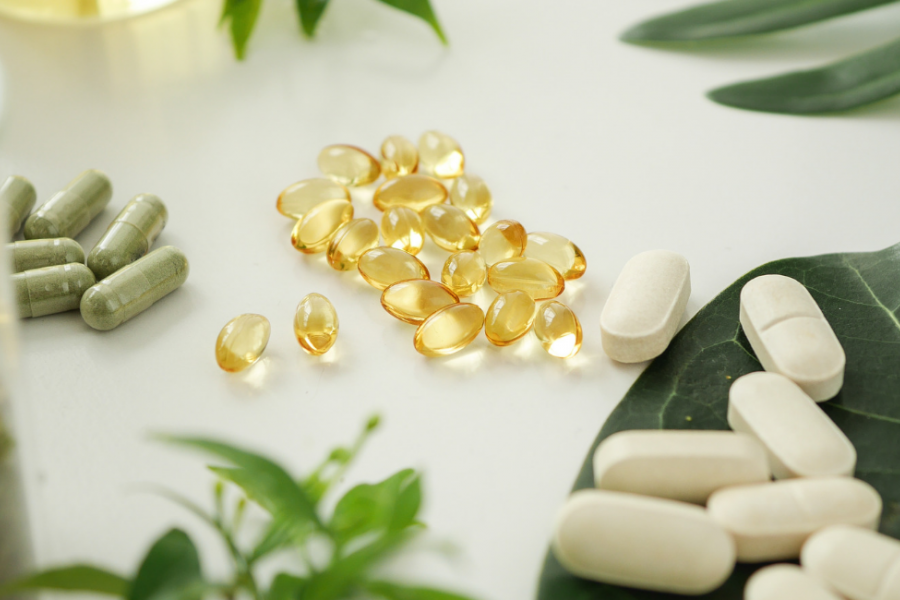 This post was produced in collaboration with Rise Authority. Thank you for supporting the brands who support R18.
Although slamming the snooze button for the fifth time and scrolling your socials before dragging yourself out of bed may sound relaxing, giving into temptation, repurposing those extra few minutes for some much-needed beauty sleep may dim your natural glow. 
If you look past a morning routine's lousy rap among nap enthusiasts and die-hard night owls, you may be surprised to find an abundance of health benefits related to daily regimens. Are you feeling resistant at the thought of committing to seemingly-useless self-care practices? The beauty of early-morning productivity is that you can customize these rituals to your unique schedule.
Not into speed-cycling your way to the gym at four AM sharp? Try 20 minutes of intentional meditation or yoga circuits to kick-start your mornings. Are you looking for something quick and easy for your fast-paced lifestyle? Something as menial as taking daily supplements can introduce balance and intention into your life. Unbeknownst to some notorious alarm-clock snoozers, daily vitamins offer a wide variety of positive health benefits to set you up for success, cure early-morning woes, and boost inner and outer wellness.
Hormone-balancing supplements
The purest form of beauty comes from inside. Regulating the delicate systems and processes that make your body tick is complicated and personal. Hormone-balancing supplements offer a simple and easy solution to all-too-common hormone irregularities draining women's energy supplies.
Unlike other supplements on the market, Mixhers' Hertime blend offers unique benefits in their supplement, specifically targeting hormone-related disasters, like PMS and debilitating cramps. Alongside exclusive supplements, magnesium, vitamin B-6, and zinc equip your body with nutrients essential to battling potential mood swings, period pains, and more consistent, daily irregularities.
Skincare supplements
The nutricosmetics industry has enjoyed surging popularity over the last decade as skincare fanatics ditch ingredient-heavy creams and chemical-filled injections for more natural solutions to treat skin conditions and fight acne spots.
Opting for supplements in addition to natural topical skincare products gives your skin a fighting chance against rising pollution levels and dangerous UV rays. For those unfamiliar with popular skincare supplements' ingredients lists, vitamin C and E are rich in antioxidants that stimulate cell turnover and skin growth. At the same time, zinc strengthens your immune system, preventing dull or pale complections. Finally, retinol—which is conveniently drinkable—increases collagen levels, allowing skincare fanatics to smooth fine lines and wrinkles.
Hair care supplements
Having a lack-luster hair day can have a ripple effect on the rest of your workday. Instead of stressing about your appearance, invest in a quality hair care supplement.
Sturdy gels and firm-holding hair sprays promise to keep flyaway hairs in place, however dietary supplements tackle issues at the molecular level for healthier and breakage-free, natural hair. Vitamin B, B-7, and C all defend against dull hair strands and dry, dandruff-infected scalps while iron and zinc strengthen bonds and decrease shedding. Kill two birds with one stone by incorporating supplements like Zinc and vitamin C, which offer the user a plethora of health benefits.
Daily probiotic
Maximize productivity and maintain your balanced, healthy lifestyle with daily probiotics that resolve poor gut health and zap annoying UTIs. You can't take the world by storm if you're racing to the bathroom every thirty minutes to deal with painful infections.
Integrating probiotics into your daily morning regime will boost your immunity, making stressful sick-days few and far between. Not to mention, these convenient capsules can promote weight loss, helping you achieve your goal weight and nurture your heart to optimal, long-lived health.