This post is sponsored by Rodan + Fields. All opinions expressed herein are my own. Thank you for supporting the brands who support Rouge18!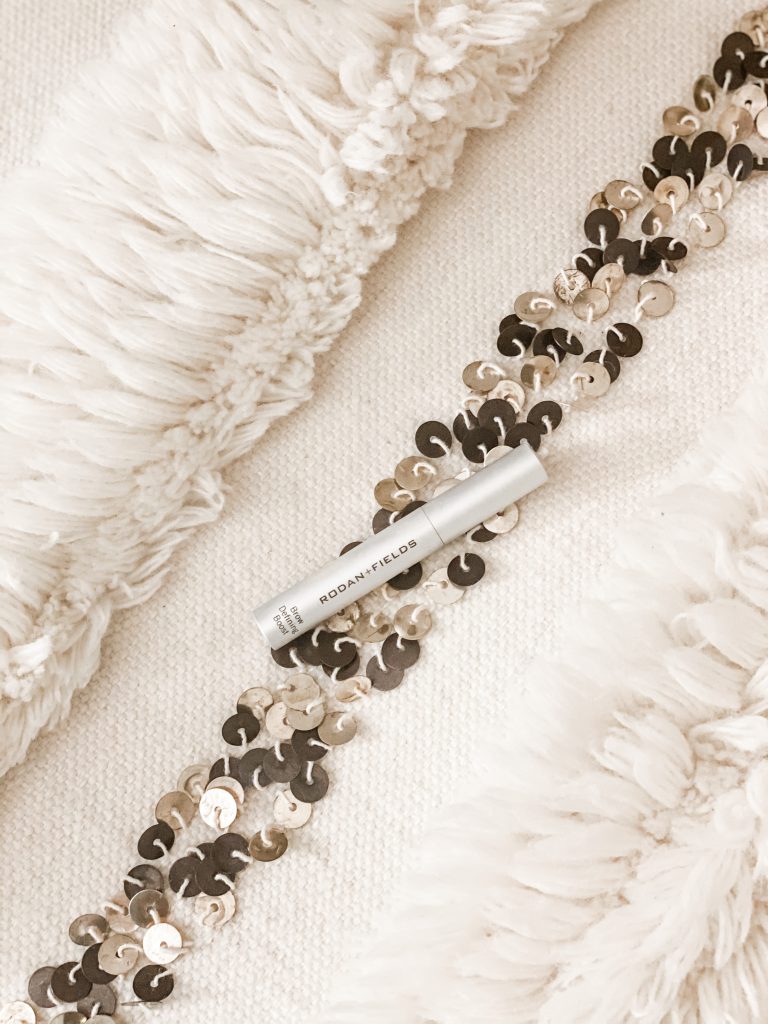 I'm a longtime Rodan + Fields fan — I've gone through countless tubes of the brand's Lash Boost, which I use for lashes and brows. It's been a crucial part of my nighttime skincare routine for the past couple of years in my quest for the appearance of thick-looking eyebrows and lush lashes.

So I was positively thrilled when the innovative brand launched a new brow-focused product this month called Brow Defining Boost. It's the best of the makeup and brow-conditioning serum worlds combined. Brow Defining Boost is a tinted brow gel that's lightweight.

Think of this product as a pigmented brow gel and a conditioning serum in one. It features fibers that increases the appearance of brow volume and fullness with buildable coverage. So, it instantly and over time creates the look of beautiful, defined, yet natural-looking brows. How so? When you brush it on it naturally tints brows to enhance color and shape. Over time, it helps boost the appearance of fuller, thicker and more defined brows. It's made with Lash Boost Technology (so you know it's a winner), along with Cellulose Fibers and Castor Oil to help amplify the appearance of fullness and thickness instantly and overtime. Castor Oil helps moisturize and condition brows, while Cellulose Fibers, which are natural, renewable fibers, provide an instant volumizing effect.

With my regular brow studio closed for business these past few months, it was the perfect time to test out Brow Defining Boost and really see the results. In the Before Times™, I used to go for a professional plucking session every month or two and now, it's just been my feral brows and me over here since January. JANUARY!

And let me tell you — my brows have never looked better. I've been cleaning up the obvious stray hairs— you know, the ones that are nearly on your eyelid — and leaving the rest be.

Ready for a before and after? Check out the photo above of my high school graduation brows (I will not share what year it was but you can probably guess the decade based on their anemic state alone) and my 2020 ones — no microbladed eyebrows necessary, no eyebrow pencil.

In fact, it's been nearly five years since I've microbladed my brows at all and they're looking better than ever. The microblading lasts about two years total, FYI. I have even been skipping my biweekly DIY eyebrow dye — my trusty Just For Men Mustache Dye in Light Brown — since I've had this on hand. Brow Defining Boost does the work —the effects are natural, yet robust, with a hint of definition. If I travel, this small tube is all I need and I no longer travel with multiple tubes and spoolies for my DIY eyebrow tinting process. This brow gel provides the same effects in less time — plus it enhances the appearance of my brows over time.

I love that this brow gel is flake-free and smudge-free — and it defines those new, smaller hairs that are growing near the "burst" of my brow closest to the bridge of my nose. It provides gray coverage if that's a thing you're dealing with and it also tames curly brows. Side note: Brow texture is definitely a thing I struggle with, anyone else? I welcome it in my lash game but when it comes to my brows, a little control goes a long way. The small, precision tapered brush provides an easy, never messy application. So it's easy to build coverage as you go to give the appearance of a fuller, more robust brow moment.

I also love that Brow Defining Boost comes in 4 shades: Light, Medium, Dark, and Black. To create a bespoke brow that matches my dark blonde hair with lighter blonde streaks, I use both the Light and Medium shades and it's perfect for me. The result is a brow with dimension and depth. It defines and darkens without crunchiness, which I like. It deposits just the right amount of color. My brows are a neutral dirty blonde so I like to warm them up a bit with a more golden tone — and this blend of Light and Medium gives me that perfect cool with warmer "highlights" to pull off exactly that.

I also love how hard-working it is — now, my products are working for me toward my goal of bushier brows at night but also during the day in a stealthy way. And it provides a makeup effect while it works.

Here are 3 tips from Rodan + Fields to make the most of your Brow Defining Boost:

Follow the brush pattern of in, up, and out as you work your way from the beginning to end of eyebrow for fuller shape.
Ensure the fibers of tinted brow volumizing gel is applied directly to the base of the brow hairs for the maximum effect of the appearance of fuller brows.
For best over-time results, remember to use consistently/daily for the maximum effect of the appearance of fuller brows.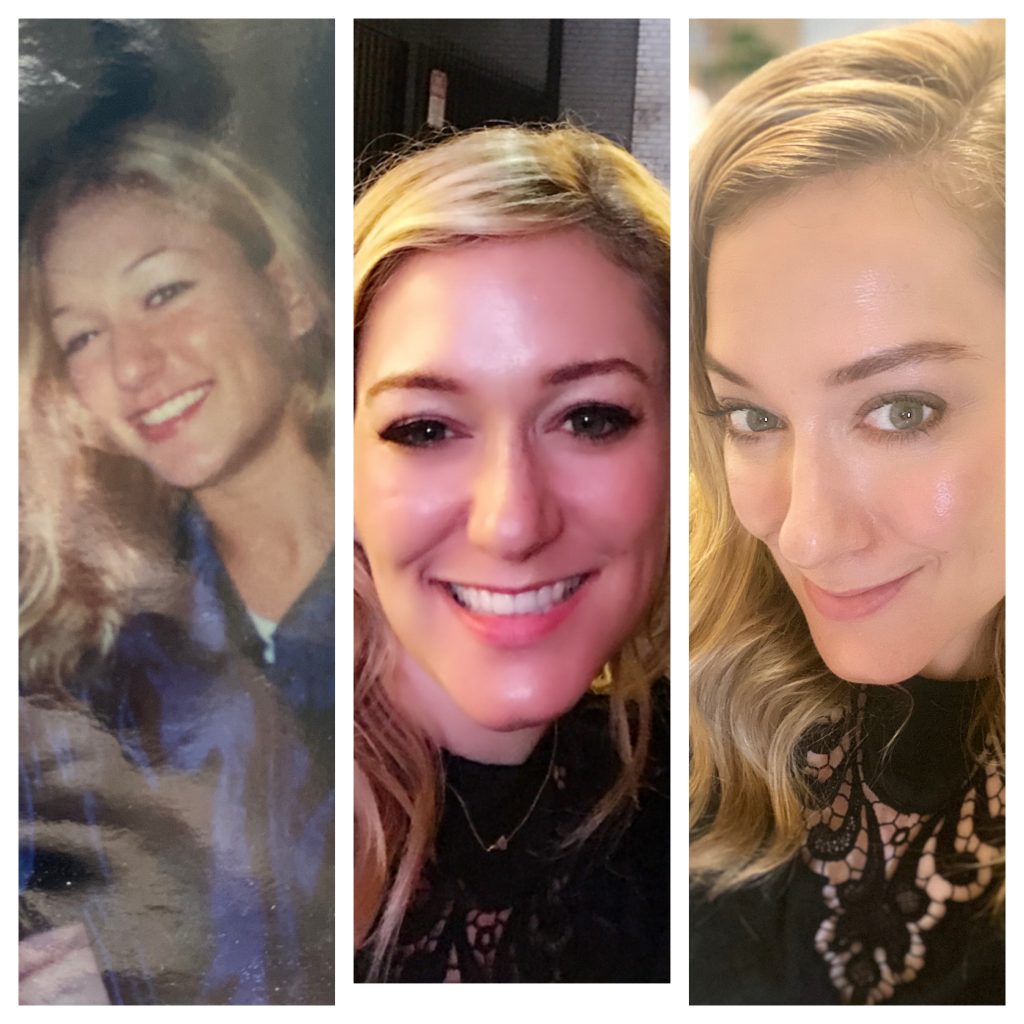 As a Xennial (that's a Gen X/Millennial), I was too easily influenced by the overplucked brow moment of the '90s (can anyone else relate?) and have spent years building back my own brows. By committing to putting down the tweezers and doing nightly Lash Boost conditioning and now morning Brow Defining Boost sessions, my brows are where I want them to be. A far cry from the sparser, skinny version of themselves I had to pencil over and over for years. It was "Groundhog Day" in makeup form — pencil, gel, wash it all off, put it all on again. Now all it takes is a quick brush of Brow Defining Boost (2 shades, as I like it) and I'm off. No pointillism-style makeup artistry necessary — leave that to the professionals.

Rodan + Fields Brow Defining Boost retails for $112. It's available for purchase through Rodan + Fields Independent Consultants and online at rodanandfields.com.