*We're committed to transparency. Products mentioned were given to us to try by the brand. As always, all thoughts expressed on Rouge18 are our honest opinions.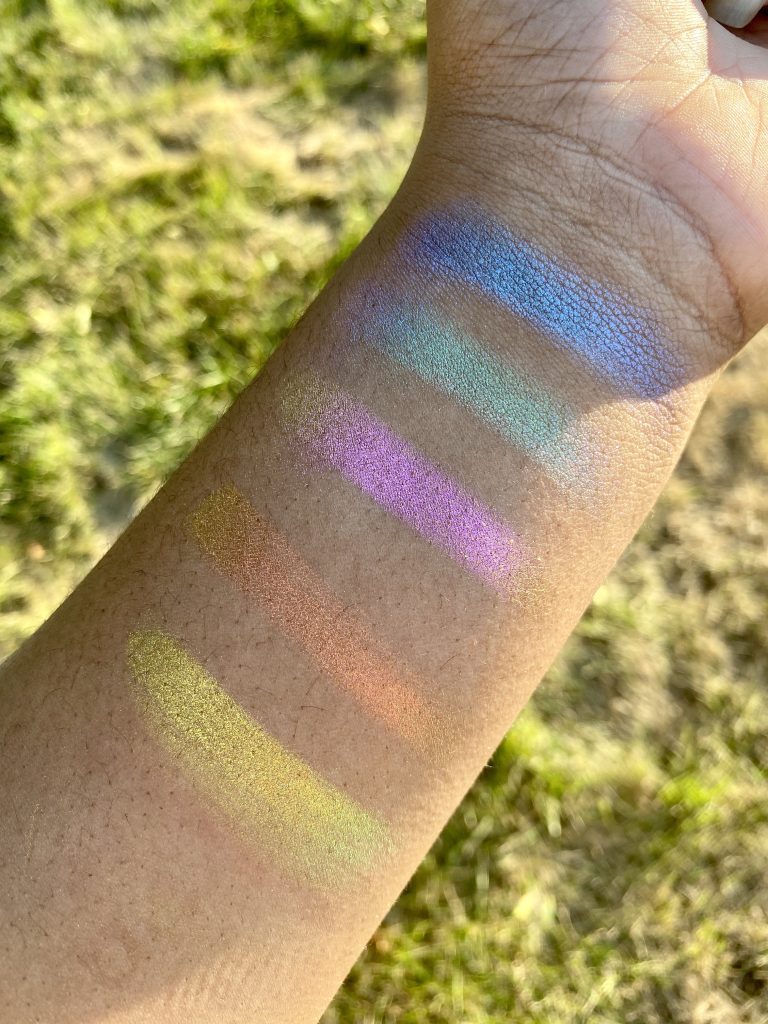 Iridescent makeup is often meant to give a glow or disappearing effect by being transparent or translucent at some angles and colorful/ shimmery at others. The issue with iridescents is that they typically have a white base, so they're only completely translucent if you have fair skin. My biggest struggle with iridescent shades as a person with dark skin is that, when built up, the shades look even more white or ashy from some angles.
Clionadh Cosmetics is one of my favorite brands, and their line of multichrome eyeshadows includes the best multichromes I've ever tried. The brand has an expansive line of traditional iridescent multichrome eyeshadows. These shades are stunning, and unfortunately, some of them can suffer from the issues I mentioned above when applied on dark or deep skin.
So, when Clionadh announced that they were releasing a line a Deep Iridescent Multichromes, I was elated. The shadows in this line have a tan base, so they have an iridescent effect when used on dark skin. The shades also perform on fairer skin tones as normal shadows. I really appreciate Clionadh recognizing some shortcomings in the traditional iridescent effect and working to make their products more inclusive.
These shades are so amazing in person, and can't be fully captured on camera. Nonetheless, look below for live swatches of the collection in direct sunlight. The 5 shades in the Deep Iridescent Multichromes line are as follows (in the order swatched in the images and video):
1. Azure – A teal-blue-purple shifter with a tan base
2. Verte – An emerald-turquoise-purple shifter with a tan base
3. Vermilion – A pink-gold shifter with a tan base
4. Burnt Sienna – A red-orange-gold shifter with a tan base
5. Ochre – An orange-gold shifter with a tan base