More and more clean beauty brands are emerging these days, and many traditional brands are committing to clean practices. However, as with all products, one of the most important inquiry is into whether the product is effective. I have assembled my top 4 favorite brands that are both clean beauty and effective beauty.
*We're committed to transparency. Products marked with asterisks were given to us to try by the brand. As always, all thoughts expressed on Rouge18 are our honest opinions.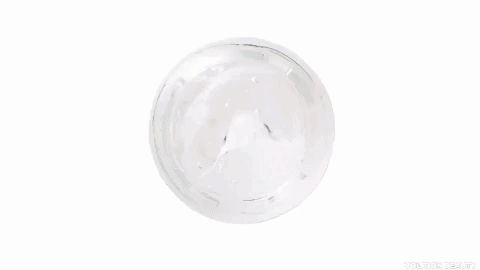 #4. Volition Beauty
Volition Beauty has such a cool business model. All of their products are crowdsourced and designed by their customers. Consumers can pitch ideas for unique products currently not represented in the market, and Volition works with them to formulate it and bring it into fruition.
My favorite Volition product is their Snow Mushroom Water Serum*, a hydrating serum that also helps minimize pores.
#3. Biossance
Biossance is committed to creating clean beauty products that are vegan, cruelty free, and sustainably sourced. Even their packaging is environmentally conscious. I love their Squalane + Vitamin C Rose Oil because it's a great way to knockout out 2 skincare steps—vitamin C serum and face oil—in 1.
#2. LXMI
All of the products in LXMI's line contain organic Nilotica, a nut similar to shea, which is rich in Vitamin A, Vitamin E, and fatty acids. LXMI also employs low-income women in the Nile River Valley to harvest the Nilotica used in the collection and pays them a fair wage they can use to reinvest in their communities.
LXMI has a number of great products. My favorites are the Pure Nilotica Melt* and Nilotica Goddess Glow*. I love mixing the Goddess Glow, a liquid highlighter, with my body oil to create a gorgeous body shimmer.
#1. Bite Beauty
The Bite Beauty Agave Lip Balm and Agave Lip Mask are my ride or die lip care products. I keep the lip balm with me at all times and use the mask every night. I like to layer my lip care products, and the thickness of the Bite Beauty agave lip products are perfect as the final layer, especially at night, to make sure that my other lip balms stay on all night and deliver maximum hydration.
Pro tip: At night, I layer a chemical lip exfoliant, followed by Chapstick or lip oil, followed by Vaseline, then topped off with the Bite Beauty Agave Lip Mask. The next morning, my lips are 100 times softer, smoother, and plumper. If you wear liquid matte lipstick almost daily like I do, this is key to keeping your lips moisturized and perfectly prepped for many more matte lipstick applications to come.