About 2 years ago, I finally realized the true power of brown lip liner, and my life hasn't been the same since. If you have a skin tone ranging from medium-dark to deep-dark, brown liners are your best friend, as they can make lipstick shades that would typically be too light, workable.
A more recent discovery of mine is that clear gloss can also be a savior for matte shades that are too pasty, but maybe not to the same extent. In the world of lipsticks that are far too light for your complexion, almost all shades can be made workable by a brown liner, but only those matte shades closer to your skin tone (but still too light on their own) can be fixed by just using a gloss.
A Case Study
To illustrate these points, let's take two shades from Lipstick Queen's newest Method In The Madness lipstick collection. The collection contains 15 creamy lipsticks in a range of shades. Their marble design means that each swipe of lipstick gives you a slightly different blend of colors. Essentially all of the colors in this collection would be beautiful on lighter to medium skin tones, on their own. When it comes to darker to deep skin tones, most of the shades would be best worn with liner or gloss.

Disclaimer: Needing Gloss Or Liner Isn't Always Bad!
I think this is point where I should mention that having to use a liner with a lipstick isn't always a bad thing. Don't get me wrong—sometimes it is. If you use a brown liner all over, fully mix it with the lip shade, and basically change the entire color of the lipstick, then it likely means you would be better served by a deeper shade. However, if you're creating an ombre effect—with darker edges (brown liner) and a lighter center (lipstick shade)—then a "too light" lipstick shade is actually ideal and crucial for this look.
Even if you aren't going for the ombre look, and actually are running damage control on a shade that otherwise doesn't work for you, the brown-liner-light-lipstick combo gives you the freedom to adjust and to customize your lip look. Somedays you may add more or less liner to create different shades. You don't have this sort of control with just a lipstick, even if it is your ideal shade.
Using Gloss to Up Your Game
Now, on to the examples! "Manic Mauve" from the Method In The Madness collection is a bit too light for my liking on its own when it's matte. However, applying a gloss makes it much more wearable (see before and after photos below). Here, I used the Eos Aqua Dynamic Lip Gloss, but any clear gloss will do. Because this lip color isn't too far from my ideal nude shade, a gloss is all we need to take it to the next level. Note: a brown liner would work too, but isn't completely necessary.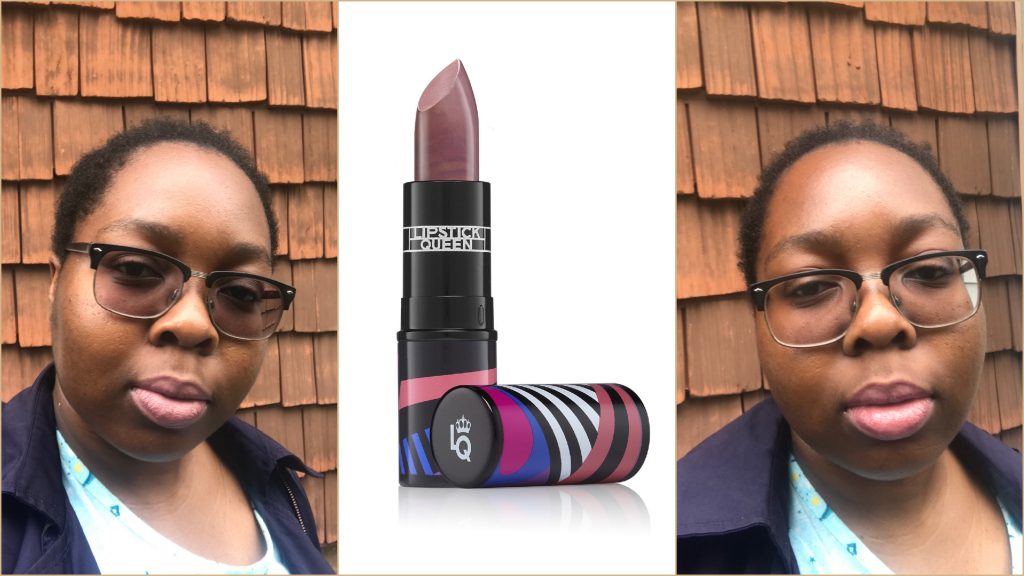 Brown Liner To The Rescue
The second shade, "Nonsense Nude", is even lighter than "Manic Mauve" and is beyond the help of gloss. So, I called in the big guns: brown liner. The addition of brown liner made this shade much more flattering on my skin tone.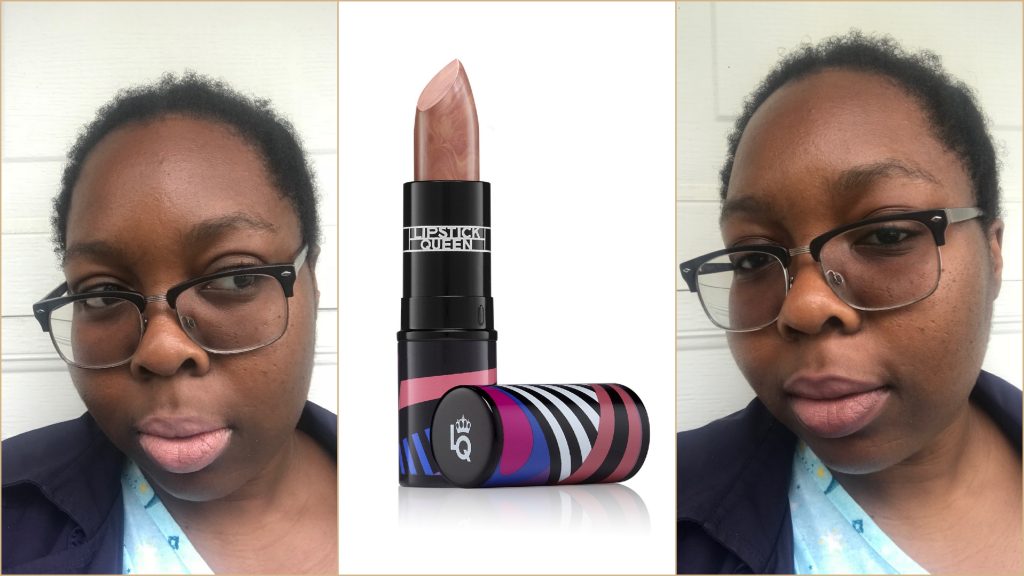 I used my absolute favorite brown liner shade: "Glory" by Makeup Revolution. I've tried to find another liner as warm toned as this brown and nothing compares.
The 90's Are Over
In the images above, I applied the brown liner before I applied the lipstick. I like to blend my liner in well (no harsh lines or 90s lips please!), and applying liner under lipstick makes this easier. A final note, when choosing a brown liner shade, it's not one size fits all. Pick a shade that complements your skin tone!