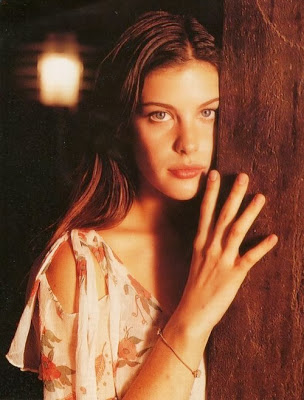 Stealing Beauty is a very beautiful, deeply '90s drama about life, death and love in the life of Liv Tyler's character, Lucy Harmon. The Bertolucci film boasts wonderful landscapes and an innocent girl, a virgin, who tries to understand what's going on inside of her and around her.


Fresh's scent Life, is the only fragrance Lucy would rock. It is the olfactory equivalent of Mazzy Star and Portishead tunes. Thanks to notes of bergamot, grapefruit, lilac, and magnolia balanced with cypress and moss, the scent is earthy, sexy, and fresh. It evokes innocence, the Italian countryside and the ephemerality of both summer and adolescence.
Fresh Life was inspired by Fresh cofounder Lev Glazman's experience growing up in Communist Russia. He was blown away when, one day, his mother paid the equivalent of several months' rent to purchase illegally her favorite French fragrance. During this time, there was only one scent for women and it was Red Moscow. It was from the first whiff of this contraband French scent that Glazman realized that the importance of the relationship between a woman and her signature perfume.
Fresh Life Eau de Parfum is available at Sephora for $50
. Have you tried this scent? It's the only one my famously fragrance-averse mother will don, FYI. Tell me if you've checked this one out in the comments.

Welcome to R18 feature Fictitious Fragrance Fans. Fragrance is one of the most difficult areas of beauty to discuss and I find myself trying to convey a scent to you, more often than not, by the pop culture character it embodies to me. So why not make it a thing?