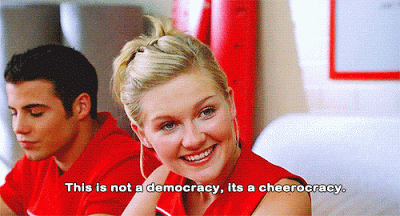 What does Bring It On's Torrence Shipman wear when brr, it's cold in here? Just some Lolita Lempicka Elle L'aime. The beguiling floral would be just the Ranchero Carne native's olfactory speed, IMHO. Coincidentally, I think it'd also be a scent worn by My So-called Life's Sharon Chersky AND Buffy The Vampire Slayer's (movie, not necessarily the TV show–I haven't seen the latter)'s Buffy. It reads as very eau de cheerleader, in good way, thanks to its feminine mix of bergamot, neroli and lime with a base of warm vanilla and sandalwood. Its fruity/floral overlay on top of a richer, sexier base notes. It's got a sunny vibe that's pretty verging on prissy–and what else would a gall who's too much of a goody-goody to spit in front of her crush whilst brushing her teeth don?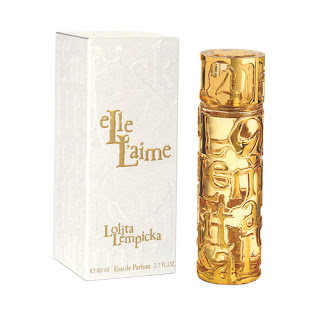 And the totem bottle–does it get more sweater monkey, in the select words of Sparky Polastri?
"If you skip enough, maybe your body will eat your ass."
I mostly love him because he thought that something had to be BIG in order to warrant its own website. If only he could see the state of the Internet now, where everyone and anyone is blogging. Anywho, I can see Torrence picking up the perfume on a shopping trip with Missy at the Rancho Carne Mall for a date with Cliff and wrapping her spirit fingers around the bottle before testing out a spritz. And as Sparky said, spirit fingers are gold. LIKE THIS BOTTLE!
What do you think? Is this a scent Torrence would rock?
Welcome to  R18 series, Fictitious Fragrance Fans. Fragrance is one of the most difficult areas of beauty to discuss and I find myself trying to convey a scent to you, more often than not, by the pop culture character it embodies to me. So why not make it a thing?