Celebrity hairstylist Peter Butler created the look tonight for gorgeous Emmy nominee, Claire Danes. "We were inspired by Michelle Pfeiffer in Scarface as well as Julie Christie in Shampoo. We want to give a ton of volume and wave to her bob," he said. Here, the beauty breakdown, courtesy of Peter.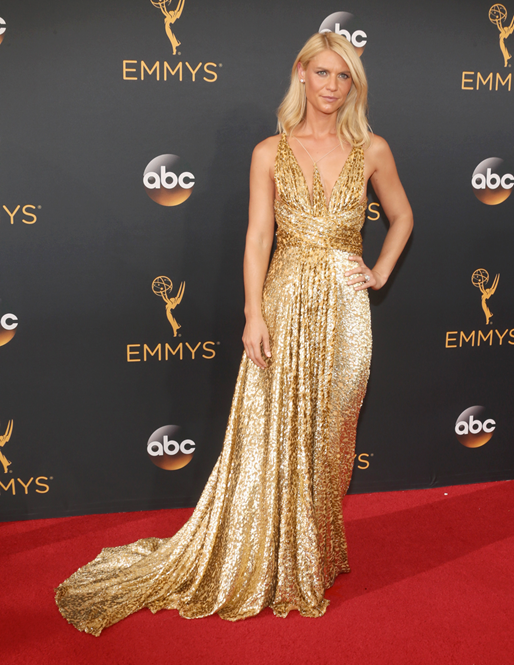 "To start, while her hair is damp, I applied a very small amount of Leonor Greyl Serum de Soie Sublimateurto the very ends of her hair. As she has very fine and highlighted hair, applying it to the last two inches of the hair gives it extra weight to tame flyaways.
Before blow drying, I worked Leonor Greyl Mousse au Lotus Volumatrice into the roots of the hair, then blew it out with a round brush. When the hair was almost completely dried, I sprayed Leonor GreylVoluforme onto the roots in sections to give the root area extra volume and strength.
Once the hair was completely dried, I set the whole head using a 2-inch barrel curling iron, and let the curls cool while Claire was finishing her makeup.
After the curls were cooled, I brushed the hair out using a mixed bristle brush. I back brushed the hair a little for extra hold. I then sprayed Laque Souple all over, holding the bottle about 8 inches away from her hair, so her hair stays in place through the same.
To finish, I rubbed Leonor Greyl Huile Secret de Beauté on my hands and smoothed it over the top of her hair and the part to tame any flyaways."