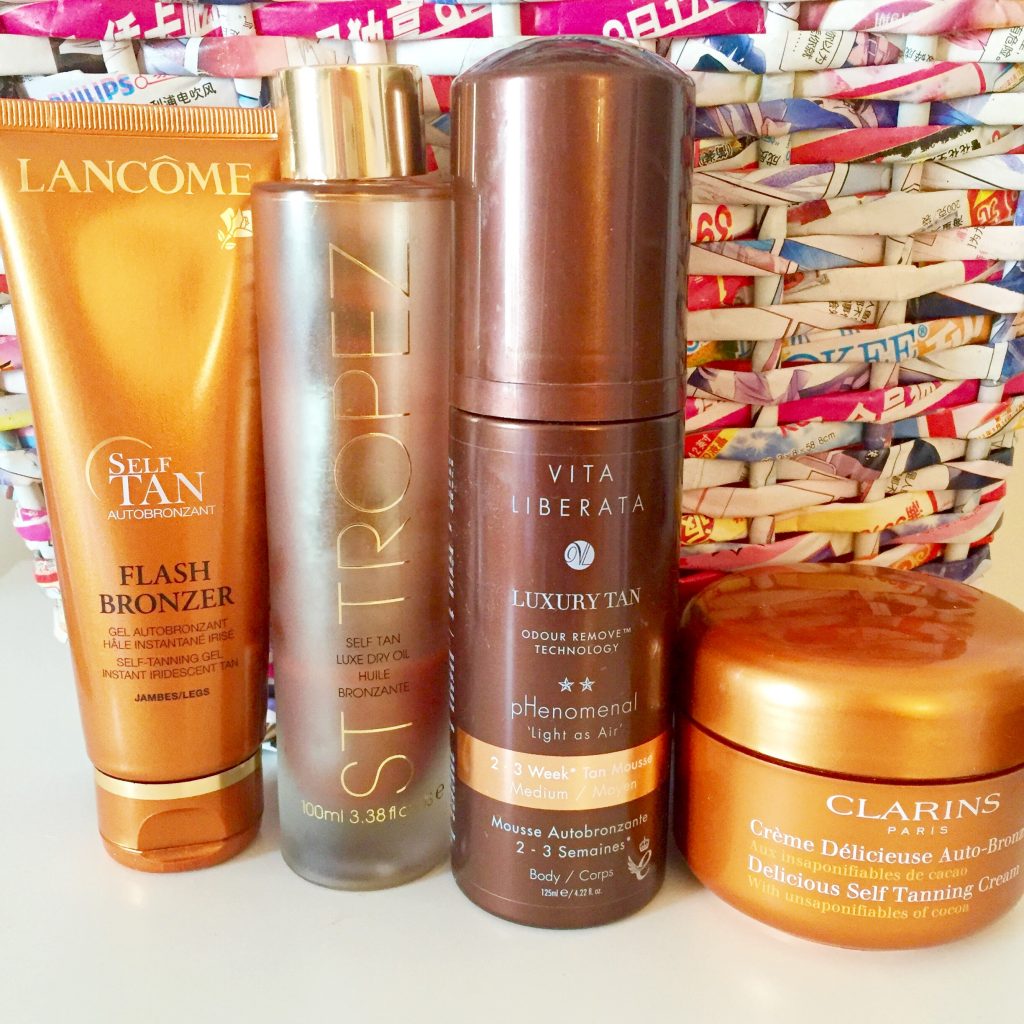 Self tanning is such a reality for me; I can't imagine life without these technologically advanced, rich-hue enhancing formulas. This beauty girl's arch nemesis is the sun and while I like to lament that work has kept me from getting the pool and beach time I'd like this summer, I'm secretly elated that I don't have to hog the under-the-umbrella spot or come up with reasons that I need to leave the beach and seek shade. Allow me to channel the sage prophet Mick Jagger when I say "Gimme shelter." Here, my favorite self tanners in the world.
Lancome Self Tanner For Legs I follow former Lucky Beauty Director Jean Godfrey June's advice and slather this on my face for the most realistic glow that never breaks me out.
St. Tropez Dry Oil I buy this bad boy twice during the summer. It smells like lemongrass instead of a pile of quarters and imparts a magical, believable tan that lasts nearly a week. Get into it.
Vita Liberata Luxury Tan When I need an immediate dose of color pre-date, I apply this tinted foam via a black sock for the most even look.
Clarins Delicious Self Tanning Cream I've been using this for so long! The chocolate-scented cream goes on smoothly, smells the best of any tanner on the market and leaves me streak-free for days.
What's your go-to self-tanning method this summer?