In my Odysseus-esque journey to perfect skin, I'm now testing out Spironolactone, which Dr. Debra Jaliman prescribed me last week.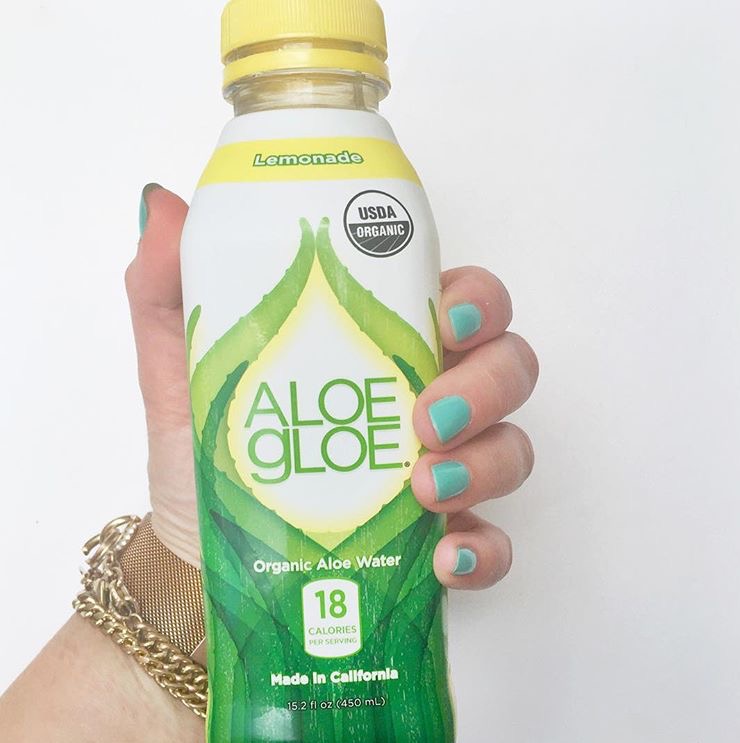 It's supposed to eliminate acne with an added bonus of dropping five pounds of WATER WEIGHT. Naturally, I was running to CVS to pick up THIS Rx. She mentioned that if I'm a regular coconut water drinker, I'll have to cut back dramatically, as that can raise potassium levels. I drink coconut water on occasion, but I was glad my real vice, aloe water, is still on the good-to-go list. Aloe Gloe is my favorite: It's never pulpy, tastes divine and quenches even a full-body thirst post Tracy Anderson workout. The all-natural, organic drink boasts vitamins, antioxidants and enzymes to promote skin, immunity and digestive health.
It comes in 6 flavors: Original Aloe, Coconut, Tangerine, Lemonade and White Grape. Pick up a 12-pack here.