Adir Abergel created the hair look of the night for Rooney Mara at the the 2016 Golden Globes. Her de-constructed braided updo imparted artistic flair; Adir wanted both hard and soft to play a role in this look.   The romance of the dress and the great lines inspired him. Here's how to get the look.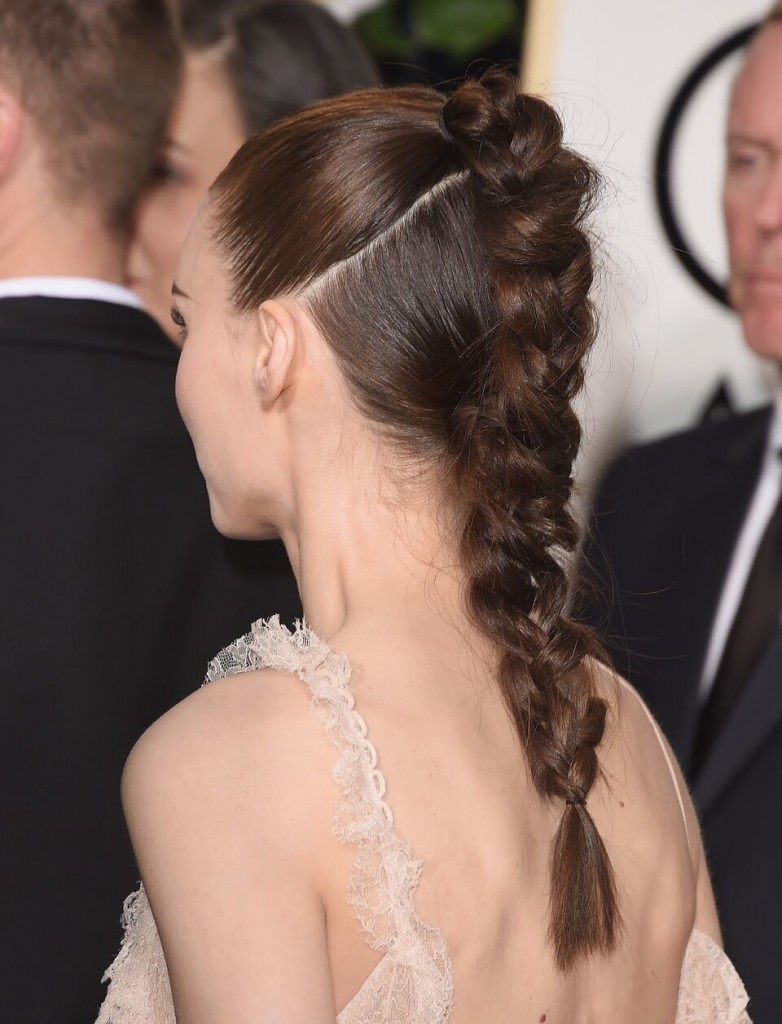 Adir first started by applying a light oil on dry hair and then started to flat iron the hair completely straight.
Then he created a parting from ear to ear along the crown. He pulled the first section up, first applying a light hold gel into hair and then pulled it into a high ponytail securing it with elastic.
Next he took the rest of the hair and pulled it into a very low ponytail, again applying a light hold gel to create a shiny texture from roots to the beginning of the ponytail.
Focusing on the ponytails, he applied some beach, drying it and roughing up the texture.  Once he established the duality in textures; The shiny roots and the rough ends, he was ready to braid the ponytails.
He took the top section and braided it tightly.  As he reached the ends he merged the top section with the bottom and continued the braid into the second section.  He braided the second section all the way down and secured it with cotton string.
He then applied some texture spray to the braid and opened up the braid for a more deconstructed finish.
The look was finished with hairspray, making sure the front of the hair had no flyways.