Sometimes you need to buy your own gift and these sparkling makeup accoutrements will infuse a little extra festivity into your routine the whole year through.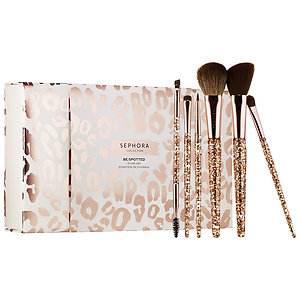 This one by Sephora ($45) boasts rose-gold glitter handles and brown bristles so you won't feel guilty actually using them.
This Sonia Kashuk set ($30) is inspired by a vintage lucite/star home decor ornament of Sonia's, and looks even more glorious in its designated brush cup ($13).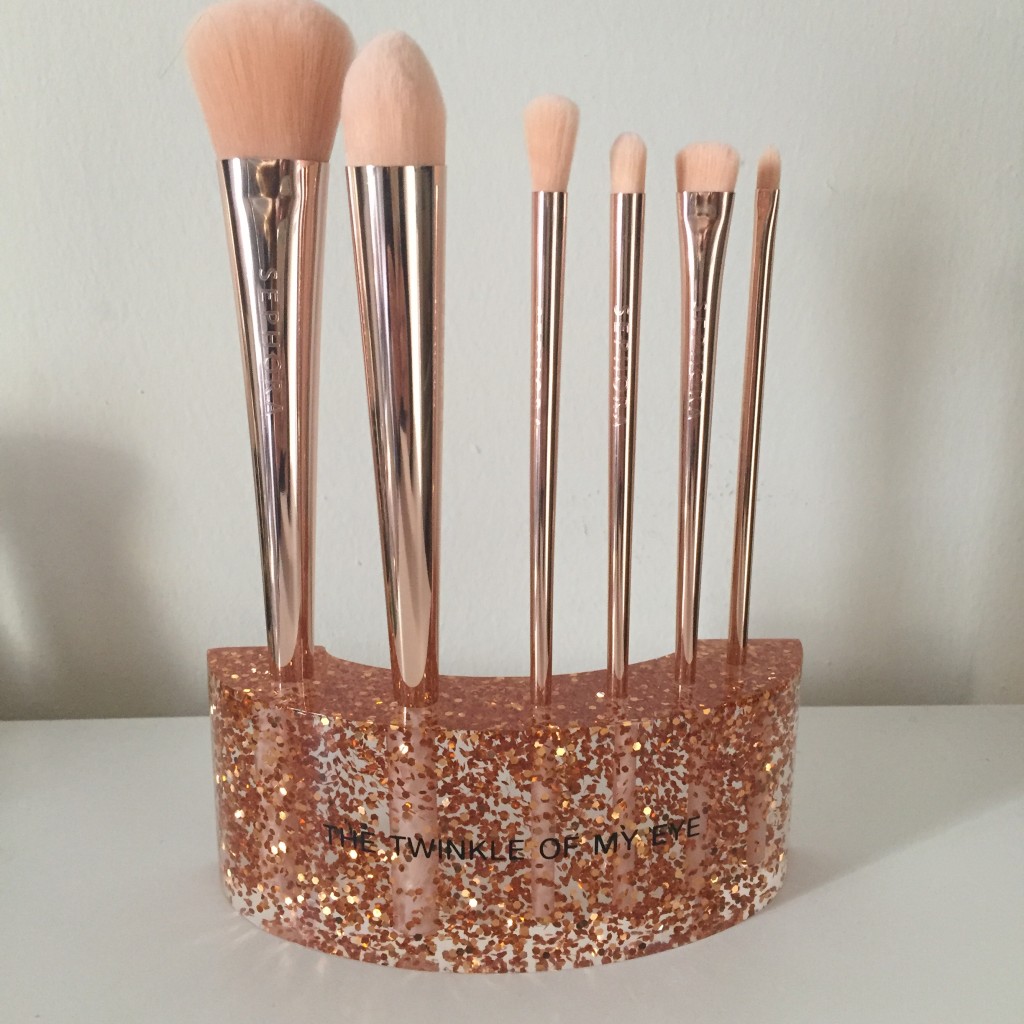 If you're all about that base (no treble), here's another stunning set from Sephora Collection, this one atop its own glitter-adorned pedestal.
Which is your favorite?