Melanie Inglessis created a slightly edgy look for actress Amber Heard at last night's Los Angeles premiere of The Danish Girl. "She was wearing a very sexy Dolce & Gabbana tux and so we wanted her to look really cool—which she already is," said Melanie. "It was a very fresh look, very British Teddy Boy, and so we kept the skin dewy with a rock and roll smokey eye."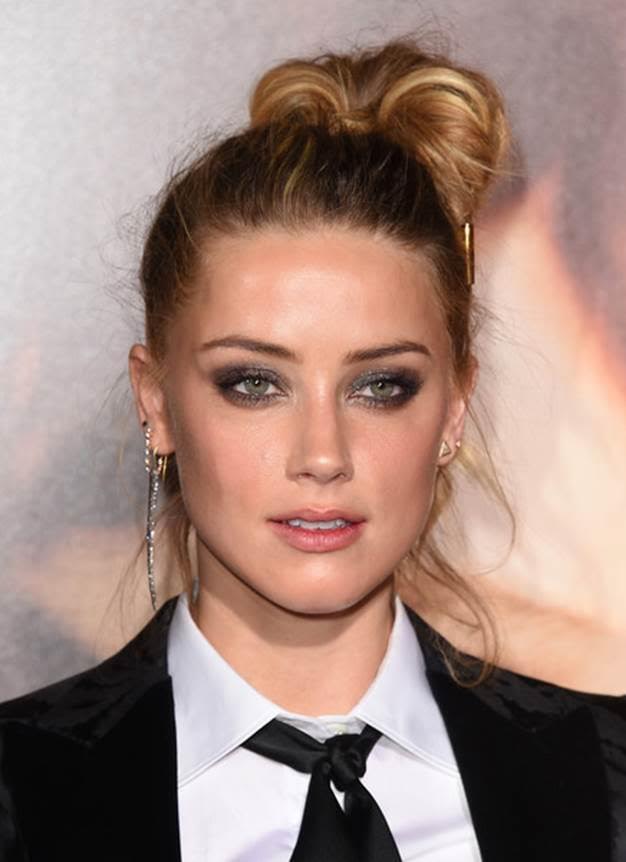 To prep the skin, Melanie began by massaging Orlane Elixir Royale into Amber's skin. "It's this really amazing hydrating and soothing serum," explained Melanie
Next, she applied Orlane Teint Absolu Treatment Foundation in #11. "Amber has gorgeous skin—it's beyond," said Melanie. "She doesn't need a lot of foundation in real life. This foundation is perfect for her on the red carpet, because it has a dewy finish and really lets the skin breathe throughout."
For all over brightness and a sun-kissed glow, Melanie then applied Orlane Poudre Teinte Multi-Soleil. "Amber is fair, so it gives a nice glow to the skin," explained Melanie. She finished her skin with a thin veil of Orlane Poudre Libre Transparent Loose Powder to combat t-zone shine.
The heart of the look was the eyes, with Melanie creating a rock and roll smokey look to match Amber's sexy tuxedo. "I wanted a really strong smokey eye, so I used a Make Up For Ever Kohl Pencil in Black to create my shape and define the entire eye, then went over it with Chantecaille Le Chrome Luxe Eye Duo in Monte Carlo." On top of that, she applied Chantecaille Lasting Eye Shade in Lapis in the crease and under the eyes to create depth.
To bring a pop of shine to the eye, Melanie used Orlane Baume A Paupieres Ensoleille highlighter pencil on the inner corner of the eyes and on the brow bone. "I wanted to bring lift to the eyes so it wasn't too dark all over, to contrast the smokey look," explained Melanie. Underneath eyes, she applied Orlane Skincare Highlighter Care Brush to further brighten the area.
She finished the smokey eye by curling the lashes and then applying two coats of Orlane Mascara Soin Volume in black.
Melanie completed the look by focusing on Amber's lips, first prepping them with Orlane Baume Magnifique Levresfor added hydration. She lined lips with Make Up For Ever Aqua Lip Waterproof Lip Liner Pencil in Nude Beige and finally applied Chantecaille Natural Lipstick Lip Chic in Patience for a pretty, gently flushed lip.
What do you think of this look on Amber Heard?