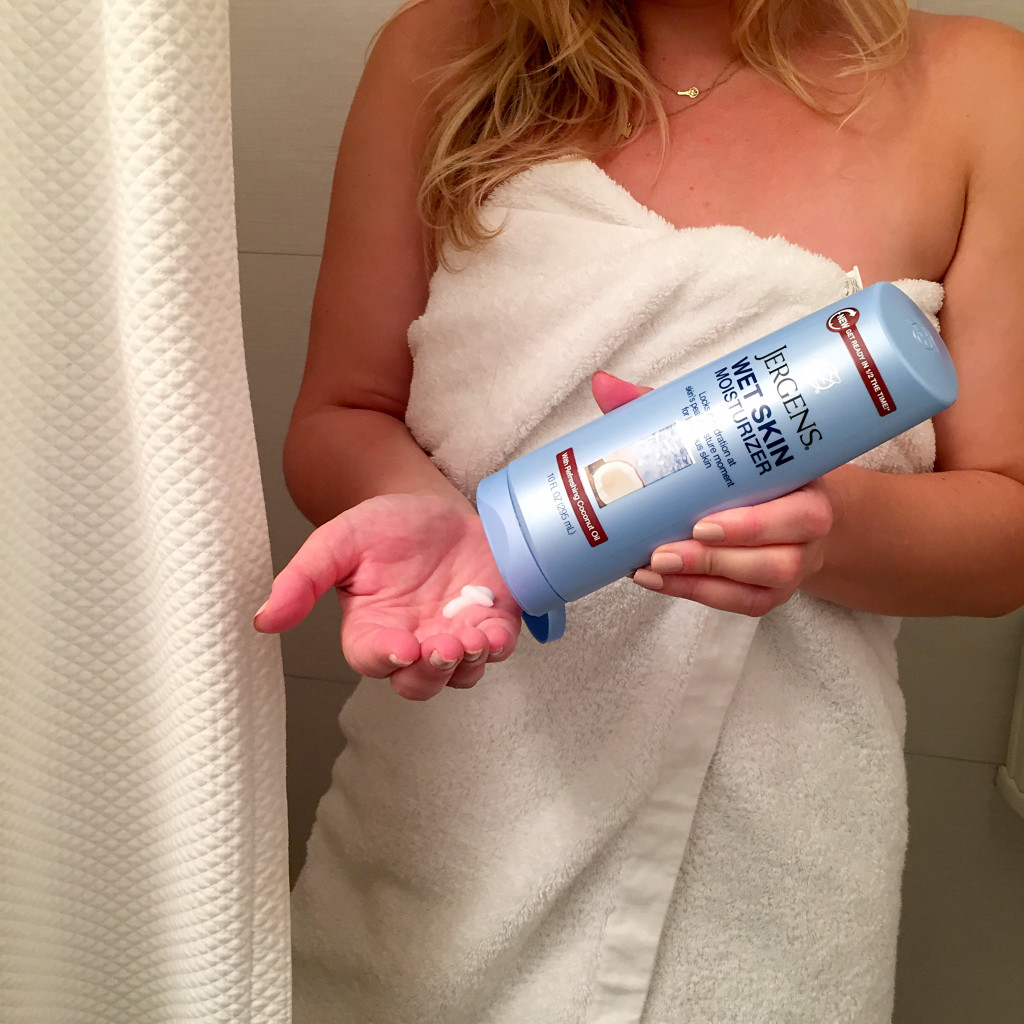 Jergens Wet Skin Moisturizer has changed this lazy gal's body moisturizing process forever. It's a new staple in my morning routine.
Before trying this moisturizer, I tended to skip applying it in general because I hated standing around naked waiting for it to "dry" enough to put on my clothes so I don't get them all wet/stained with oil, if I put on a body oil.
The wet skin application means I can apply it any time my skin is wet, i.e., after swimming or as I tend to, after I shower but before I towel off. It's super simple: You put it on your wet skin all over, then towel it off, as I mentioned. No need to rinse; it locks in hydration at my skin's peak moisture moment for a luminous effect. I love that it absorbs instantly and keeps my skin hydrated and soft for 24 hours.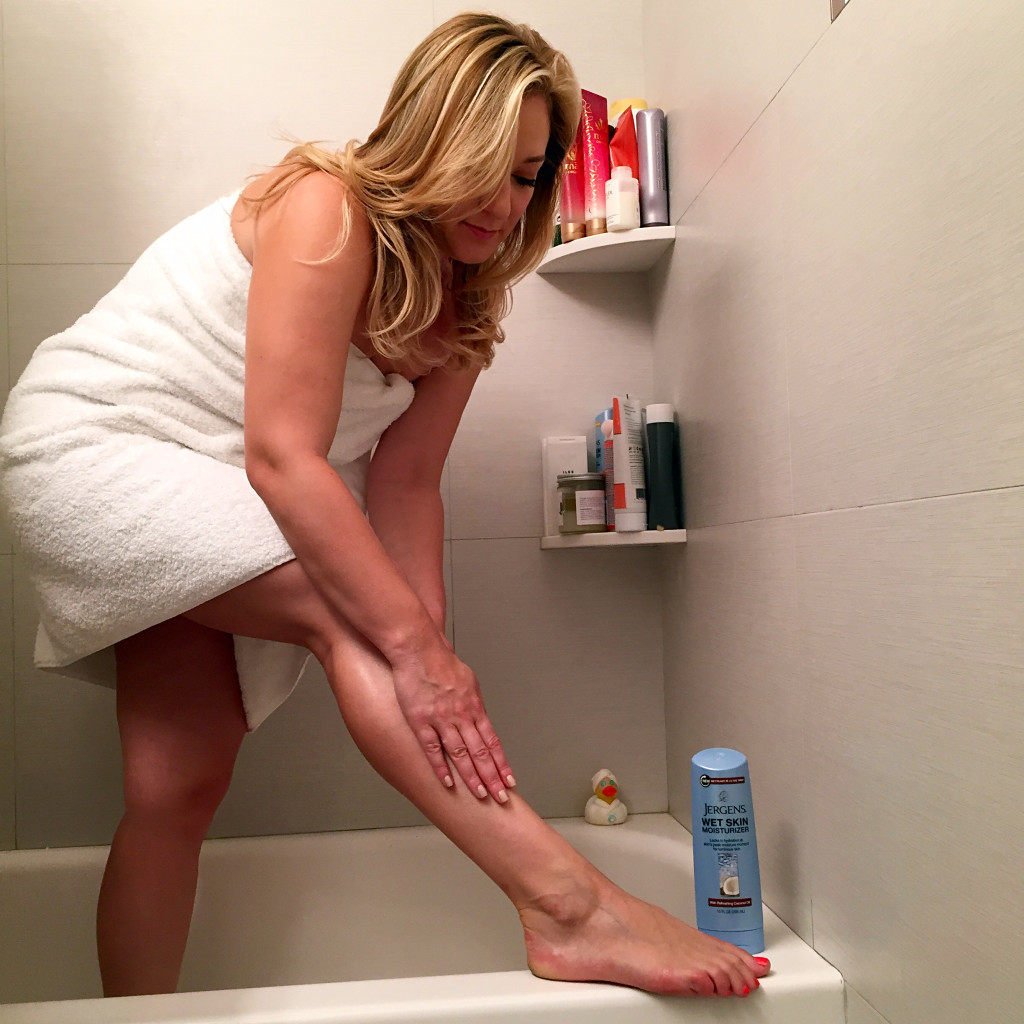 It doesn't get all over your shower floor, nor does it gunk up your towel. In a third of the time it takes to apply and allow to dry regular body cream, Jergens Wet Skin Moisture leaves me fully moisturized. My favorite's the coconut scent, but it also comes in monoi and green tea versions, as well.
Disclaimer: This post is sponsored by InStyle/Jergens. All opinions herein are my own.