The other day, I journeyed on over to Flatiron Plaza to fete Almay's "Simply American" experience in NYC, a campaign to honor military women and veterans.
As a 13-year New Yorker, there are rare opportunities to nosh on hotdogs and partake in a kissing booth al fresco, and I took part in all of it, in addition to scoring a personalized makeover on Almay's pimped-out truck.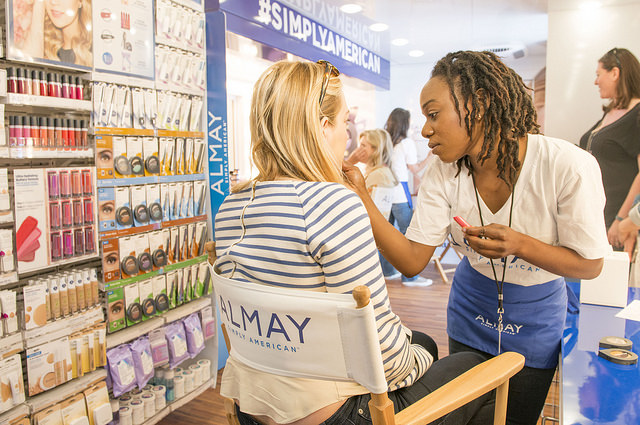 I tested out Almay's new Intense i-color in bold nudes for green eyes (LOVE the gold/plum combo), along with a swipe of Butter Kiss Lipstick in Pink.
I even caught a glimpse of Nick Lachey, and my inner '90s teen was grateful for just having had my FACE done. Check out the Almay Simply American experience video here.
This post is sponsored by SheKnows and Almay. All opinions herein are my own.