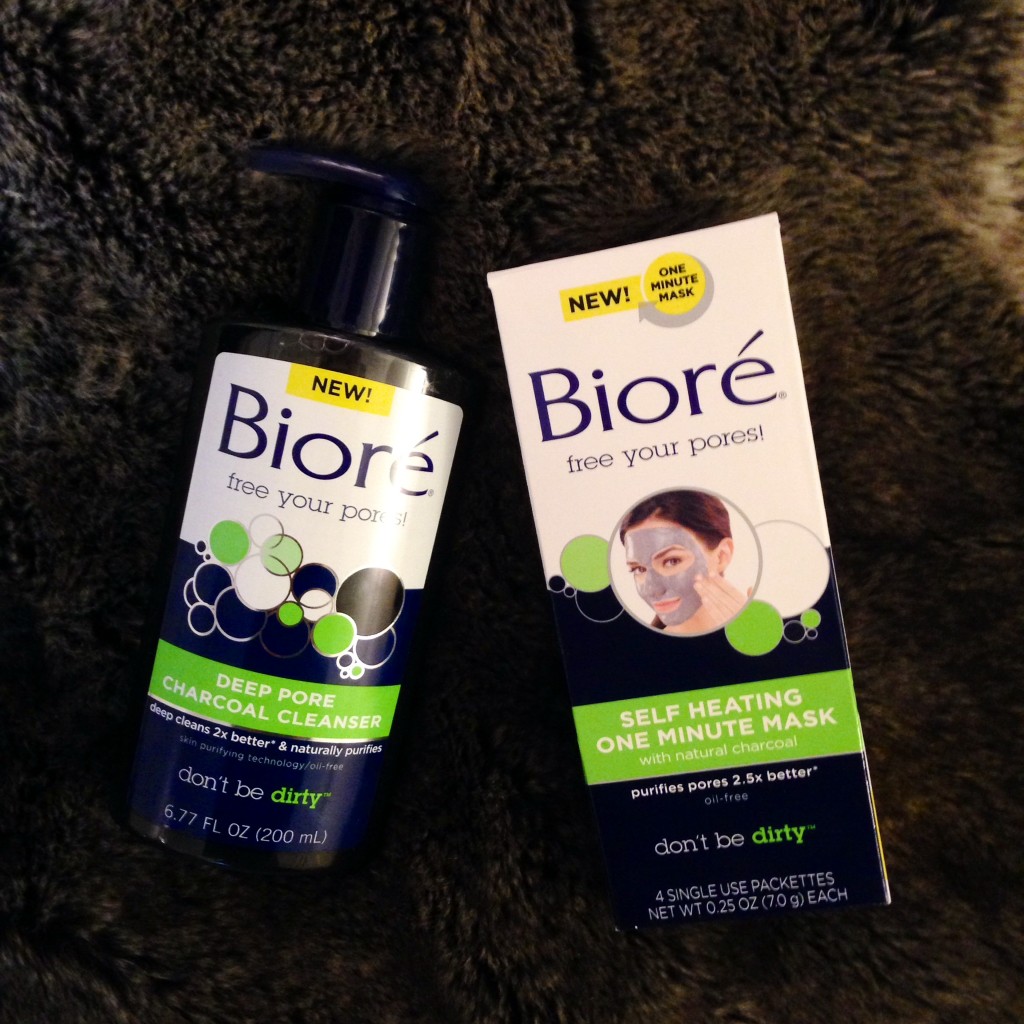 "Blacking out" hosts a myriad of connotations, from a power outage (story time: the famous 3-day one in 2003 led to my years-long vocation in the financial industry after an evening of drinking on my roof with my new acquaintance, a neighbor who passed along my resume at her tax accounting gig at PricewaterhouseCoopers) to a night of cocktail indulgence to a much-needed break from social media to my favorite: Biore's new charcoal products. Last night, I took an evening off from reporting every single thing that happens to me (seriously, #2014life) and unplugged my pores and my iPhone. I blacked out with Bioré for an evening to take time off from my hectic lifestyle to detox.
Fun fact: Charcoal is so good at absorbing toxins, it's even administered internally in emergency rooms to patients who have ingested poisonous substances. When it makes a cameo in skin care, the results are incredible, especially in the case of the brand's new flat-out black-out packaged Deep Pore Charcoal Cleanser and Self Heating One Minute Mask. I don't want no one-minute man, but a one-minute mask? Divine, individually packaged and perfectly purges my pores while imparting a warming sensation. The face wash left my skin feeling tingly fresh without feeling too dry.
And now, I ask you: Will you Black Out with Bioré by detoxing with the new charcoal products and taking a little social-media break?
Disclaimer: This post was produced in collaboration with Bioré, but all opinions herein are my own.