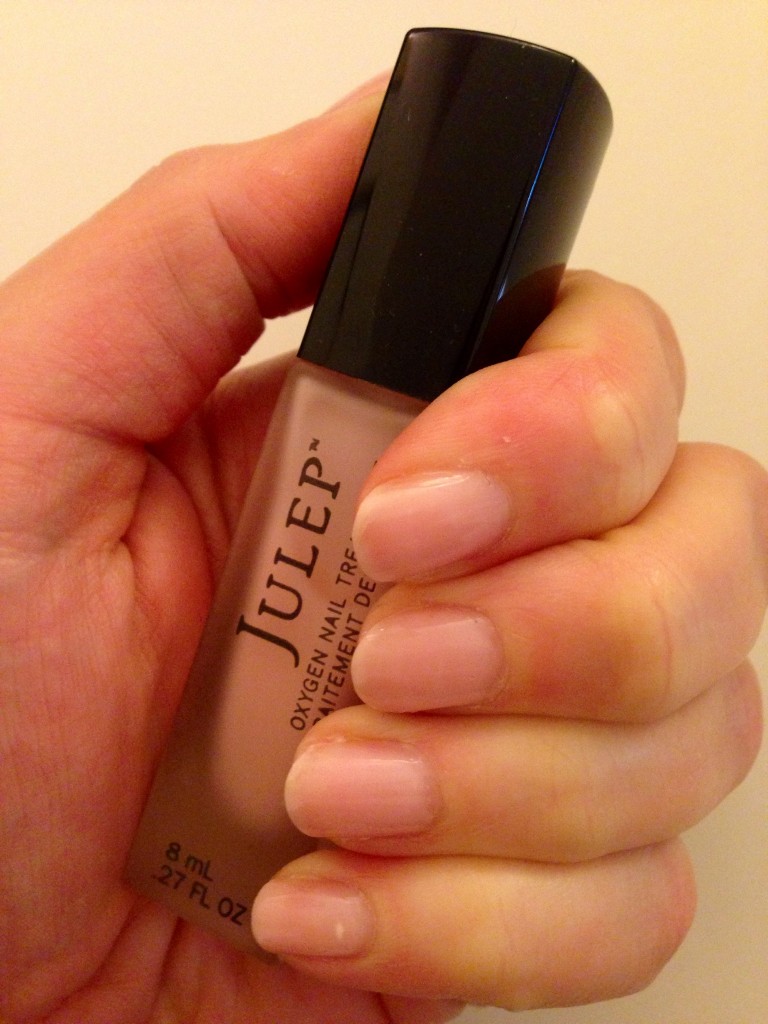 Look, this is technically not a POLISH, but a nail treatment. But two coats and it's a perfectly pretty, subtle sheer wash of color that won't highlight chips and looks ladylike. I'm loving it to treat my nails in between the gel treatments I've been essentially gagging my nails with for the past month. This sheer pink looks pretty while building up my talons' strength.
Score the Julep Oxygen Nail Treatment at Sephora for $18.
Have you been overloading your nails with gel? Talk to me about it in the comments.