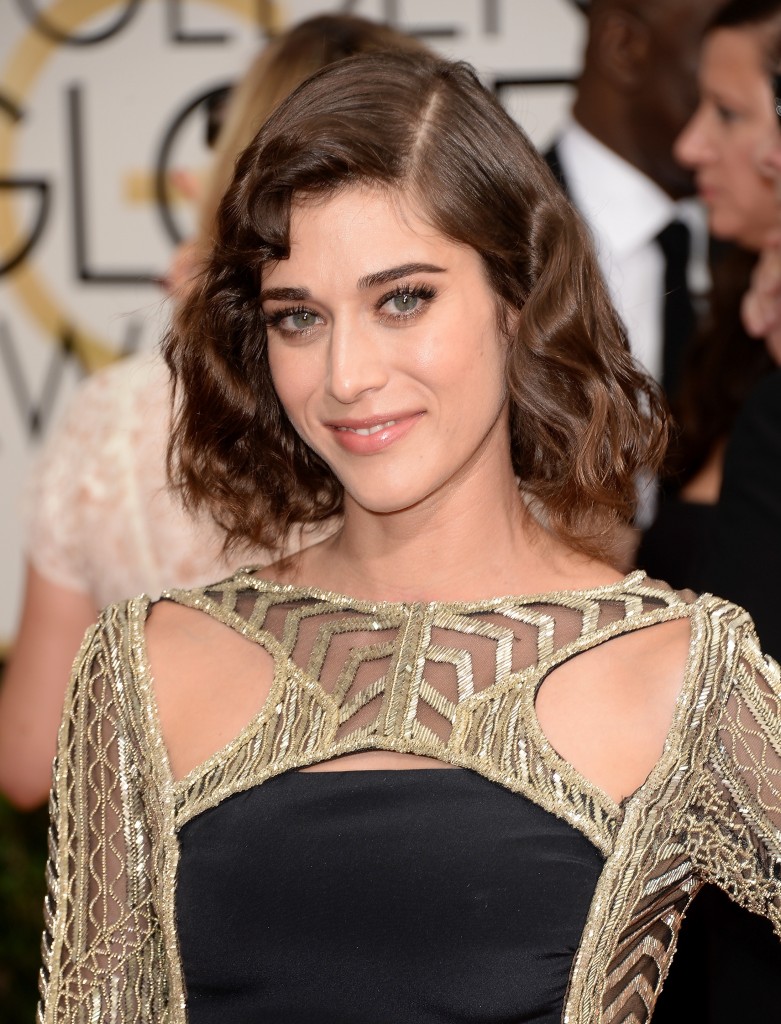 "Masters of Sex" star Lizzy Caplan  on the Golden Globes red carpet — a personal beauty best, IMHO.
"Because Lizzy's beautiful dress is so structured with amazing gold beadwork, I wanted to keep her makeup relatively simple," said Burt's Bees Lead Makeup Artist Katey Denno. Katey began with Burt's Bees Peony Lip Shimmer ($5, www.burtsbees.com), followed by a super-hydrating coat of the Burt's Bees Caramel Daisy Tinted Lip Balm ($7, www.burtsbees.com) to lock in the subtle color. "To achieve a perfect red-carpet glow, I added a cream blush and a cream illuminizer along the highlights of her face, and used three shades of eyeshadow along with a black-gold liner and black mascara for a sultry eye," says Katey.
What do you think of Lizzy Caplan's makeup look at the GGs?