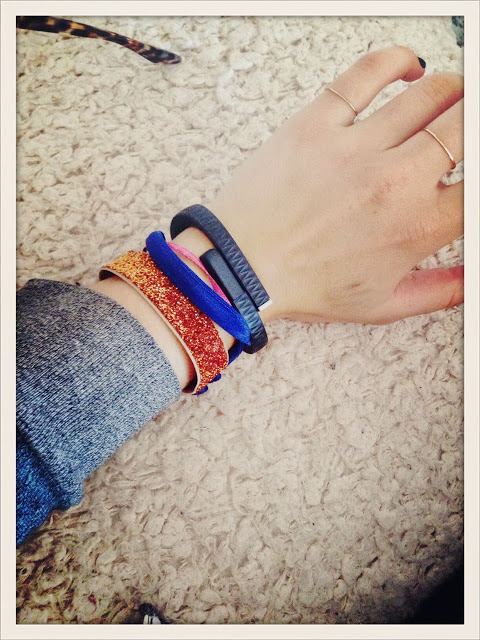 Note the eyeliner on my hand. I was deciding between two brown eyeliners that morning. In case you were wondering, I ended up using
Makeup Forever Matte Mocha Brown. 
A recent present from Amber, this discrete (and pretty chic) band charts your movement and sleep patterns. Now my insomnia is quantifiable! Also, it works as an alarm and will vibrate to wake you up, or remind you that you've been sitting too long. 
I started this last week and it's light, funny and perfect for reading in the tub. 
3) Take: a detox bath 
Speaking of baths, I suggest you detox in said tub, while reading said book. All you need are some
epsom salts
,
which are technically magnesium sulfate, two critical nutrients that can be absorbed via the skin. Soaking in epsom salts helps circulation, ease muscle pain and eliminate toxins. 
and if you are in NYC, pop into the meatpacking store to see the accompanying sculpture. 
And no, you don't need to understand French because makeup application is
the same in every country. 
What are you doing this weekend?

Like this post? Don't miss another one! Subscribe via my RSS feed.