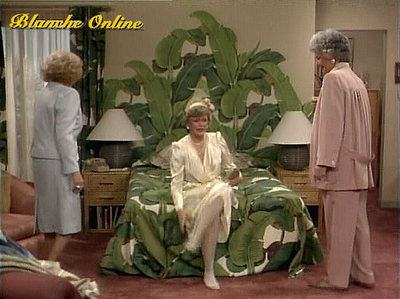 I just want my products to induce the same cool, calming effect as
Blanche Devereaux's wallpaper. I'm a deeply tropical PERSON. Is that too much to ask?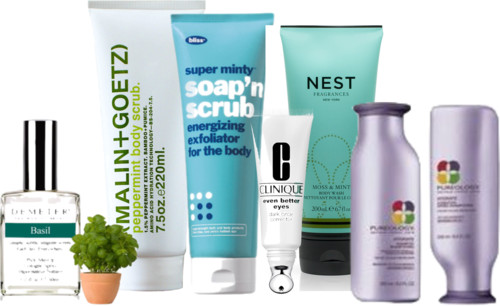 For a summer that's felt like August the entire time, believe me when I say I'm nervous about the real August. I'm so HOT all the TIME that I've been stockpiling all my cooling bath, body and hair products like a heated hoarder. Here, my all-time faves of the bunch.


Demeter Basil Pick-Me-Up Cologne Spray
 ($20 for 1 oz) You may think that basil should be relegated to your Cosi TBM, but you'd be wrong. This fresh, verdant perfume acts as portable A/C in a non-cloying brisk way. Bring the rollerball with you in your purse when you're on the subway and SEE. 

Clinique Even Better Eyes ($40) Got Beetlejuice undereye circles? Clinique's got you covered with this new formula boasting a cooling tip applicator. It's clinically proven to visibly reduce dark circles by 30% in 12 weeks and imparts a soft-focus finish thanks to its fleshtone iridescent formula.

Nest Moss & Mint Body Wash ($28) Part of the new Nest Body Care Fragrance Collection, this crisp combo of moss and mint refreshes in an instant and lathers quite satisfyingly. There's also a lotion and candle to round out your beauty haul.
Bliss Super Minty Soap & Scrub ($30) Save precious time in-shower by getting your soap and scrub on simultaneously! This uber-minty slougher is so potent, you'll actually want to keep it away from your lady parts. But it's so refreshing for a post-beach rubdown on your arms and legs. This stuff is one of my longtime faves.


PureOlogy Hydrate Shampoo & Conditioner ($49 for the duo)
After a particularly sweaty Flywheel session, I love to lather up with this minty shampoo and conditioner which imparts softness and incredible shine–a rarity for something hair-related with a cooling effect.

Malin & Goetz Peppermint Scrub ($30) A finer scrub for those with sensitive skin who don't want to skimp on their fresh minty effect, this formula synthesizes natural peppermint and pumice to exfoliate. Natural glycerin provides hydration.
How are you cooling down this August?
Like this post? Don't miss another one!
Subscribe
via my RSS feed.