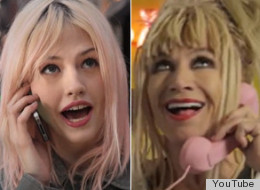 Maybe she's born with it. Maybe SHE is a CHICRET.
If this isn't the most genius marketing/social media move EVER, I don't know what is. Check out cameos from Betsey Johnson, John Jannuzzi, Laurel Pantin, Fiona Byrne and more as "Shit Fashion Girls Say"'s P'Trique spills the news about Maybelline's new face all over the damn joint. Also, I think Charlotte Free is too chic for this to be a chicret, as well. Check it:
What do you think of Charlotte Free as the new face of Maybelline?
Like this post? Don't miss another one!
Subscribe
via my RSS feed.