Official Mascara Correspondent Ashleigh takes a royal spin with the new CoverGirl Queen Collection Lash Fanatic Waterproof Mascara. How does she fare? Find out…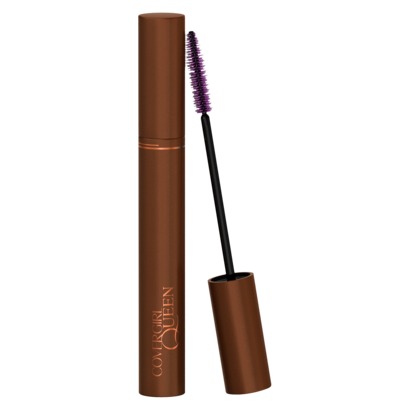 I'm a major Cover Girl Mascara fanatic (pun intended), so I was excited to try the new Queen Collection mascara. I've tried LashBlast Waterproof and LashBlast 24Hour and it was my goal to differentiate what this Queen mascara from the rest. 
To start, the brush is much smaller, like a LashBlast brush, but slimmer. With one coat, I was able to get to every lash which achieved major separation and length. The pigment isn't as thick as it's predecessors, so it too a little work to get it to adhere to my lashes. With coat two, I got more pigment build-up, but not a lot more volume or length. As I went from eye-to-eye, coat one dried quickly, so I had to be sure that with coat one I got the shape of my lashes the way I wanted. While the formula was too dry for my midday touch-up, I was still happy with the volume and density of pigment after a full day of wear.
 Now it comes down to removal; is it REALLY waterproof? Uh, yeah. Majorly. It took a makeup remover wipe, a sudsing of the lashes with face wash AND an oil-based eye makeup remover to get all the product off my lashes. So when it comes to waterproof, this one fits the bill. While the look of my lashes wasn't all that definitive, it's still a nice alternative to LashBlast; call it LashBlastLite!–Ashleigh Ciucci
Score CoverGirl Queen Collection Lash Fanastic Waterproof Mascara at target.com for $6.50.
Like this post? Don't miss another one!
Subscribe
via my RSS feed.