I look delighted BECAUSE I AM! Credit: Brian Ach/Getty.
To paraphrase Carlton's hero Tom Jones in the reverse, it IS unusual for a skin care line to be going strong after two decades. And yet, though Avon Anew began in 1992, an era of Wayne's World, Kriss Kross, The Real World, The Body Guard, Right Said Fred's "I'm Too Sexy" and most important, The Fresh Prince of Bel-Air, which my brother and I watched every week. I'm from Philadelphia, we adore us some Will Smith and I'd bet that everyone from the area has a Will Smith in the mall story (I do).
So when I saw CARLTON walk in (Alfonso Ribeiro), my inner 12 year-old did not know what to do with my 30s self. The internal monologue went something like DOIKNOWTHATGUYFROMHIGHSCHOOLWAITWHOISTHATWHYISCARLTONBANKSATANAVONPARTYWHENISTHEDANCE. Read on…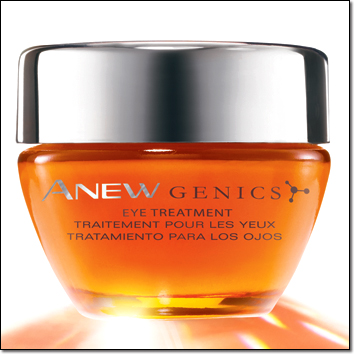 My Daily Glow editor Liesa also reminded me that Alfonso was ALSO in '80s gem Silver Spoons. Anywho, to celebrate 20 years of Avon Anew, the brand hosted a phat fete (like what I did there?) boasting '90s tunes like "No Scrubs" and offered formerly controversial slap bracelets by the bar–evidently, they're legal in 2012 at an Avon bash! It was so authentically '90s, I was tempted to trade my champagne for a Zima. Avon's also launching two new Anew items in honor of the occasion: Anew Genics Eye Treatment and Anew Clinical Resurfacing Expert.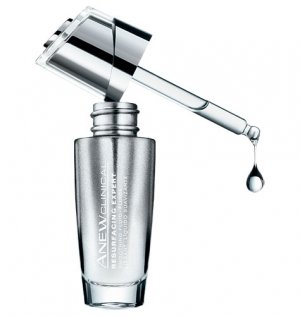 Avon Anew Genics Eye Treatment ($36) is a genetically inspired anti-aging eye treatment developed to undo up to 10 years of visible aging. After genetic research was conducted in Italy, a Youth Gene was discovered, linked to longevity. Avon partnered with these researchers to find a connection between the gene and skin and discovered that the same Youth Gene that keeps the body healthy also helps skin cells act younger. With components like collagen and Hyaluronic acid, undereye skin looks more refreshed and hydrated upon using.
Avon Anew Clinical Resurfacing Expert ($38) employs a triple blend of professional-grade ingredients and is designed to mirro the effects of the mechanical action of professional microdermabrasian. The formula gently exfoliates to remove dull flakes, smooth skin texture and diminish the look of wrinkles. Per a clinical study vs. three professional microdermabrasian treatments over 12 weeks, this product proved to be 79% as effective. Not too shabby, right?
Skin damage. It happens every day, no matter what you say. Use Anew and allow your skin to act as youthful as young, carefree Carlton.
When you go out and about [without skin protection], it's such a crime
. Avon Anew products are available at
avon.com
. 
UPDATE: My brother just reminded me about Alfonso starring in this epic Pepsi commercial with Michael Jackson in 83 (AMAZING). Check it
here
.
This post is sponsored by Avon, but all opinions shared are my own.
Like this post? Don't miss another one! Subscribe via my RSS feed.