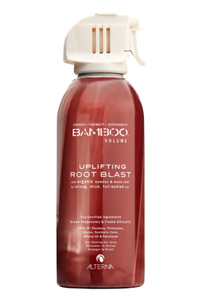 Gals, last night I attended a dinner celebrating the launch of Alterna's (my favorite brand–especially the Alterna TEN line, which essentially GUARANTEES good hair days) new volumizing line of prods with celebrity hairstylist Michael Shaun Corby, along with some other bloggers and online editors. The Alterna Uplifting Root Blast left an impression on me, what with its packaging inspired by your trusty laptop dust-blower.
Check out the full review I penned for Elle.com here.
Like this post? Don't miss another one! Subscribe via my RSS feed.