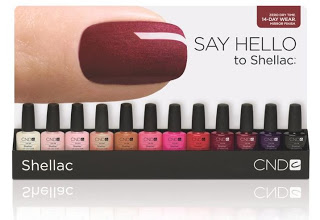 Fictionary is a column showcasing beauty-related words that don't exist, but should.
A few months ago, I shared my love for CND's Shellac, a two-week gel-polish manicure hybrid. In honor of the miracle formula will be offered in 12 more shades come March, I thought it was only right to devote this week's entry to a word coined by my friend Leah's nail tech in Denver–"Shecrack," when you're addicted to Shellac. And surely you'll be hooked on Shecrack thanks to its lack of dry time, mirror finish and 14-day wear. And don't think this lit major "glossed over" (ha!) the fact that it's essentially SHE-crack. That's no literary accident.
And tell me: Are you Shecracked out? Or do you think shecrack is whack? Either way, like Whitney, I wanna see the receipts.
Like this post? Don't miss another one! Subscribe via my RSS feed.