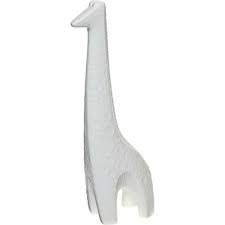 I just bought this simply adorbs Jonathan Adler giraffe ($120) for Carol as a belated birthday present. Upon seeing it, my brother pointed out that it reminds him of the Directv commercial:
Um! I have a new favorite advertisement of all time. That teacup-giraffe is fucking magical. How I wish one existed. Carol pointed out that it is to giraffes what bonsai is to trees. So true! Also, that dude's apartment is uncannily similar to that of Joan Rivers per her documentary A Piece of Work.
Opulence! I has it.
Like this post? Don't miss another one! Subscribe via my RSS feed.