Hi, dolls!
I found myself starting to discuss how I LURVE Thanksgiving–it's my fave holiday–and I realized that BBJ regulars know the whole spiel by now. And if you don't, here it is. I'm like Rain Man about it: If everything is not EXACTLY the way it has been the first 29 years of my life. Thanksgiving MUST be at my parents' house. We must eat all the same food. I must do my very important job of cutting the Ocean Spray (it has to be Ocean Spray) jellied cranberry sauce onto the yellow plate that we use for it.
Let's take a little baby looksee at what I was doing in 2008, 2007 and 2006?
Last year, I was trying on Kate Walsh's hair via Daily Makeover's Virtual Makeover Studio.
In 2007, I was slathering up my face with festive pumpkin masks and quoting Carla Tate from The Other Sister.
In 2006, I was enjoying "festive little milks" and buying out TJ Maxx in the 'burbs.
What I've never mentioned is that each Thanksgiving, my brother and I choose a single show to watch several DVD seasons of, all in one sitting. It's TV gluttony and it goes so well with turkey.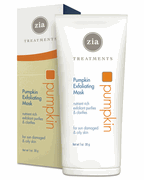 Here's a run-down of the last 4 years:
2005: 24
2006: My So-Called Life
2007: Arrested Development
2008: Party of 5
2009: Battlestar Galactica (New to me! Can't WAIT!)
This year, I'm thankful for all of my fabulous, intelligent, beautiful readers and having the fortune to be able to make my avocation my vocation when I was offered my dream job at Daily Makeover! What are you doing over the holiday break? Tell me! Go. And happy Thanksgiving, dolls! xoxoxoxoxoxo
Like this post? Don't miss another one!
Subscribe
via my RSS feed.