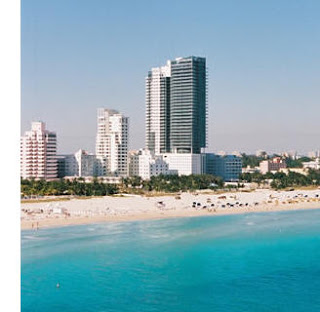 So I'm going to South Beach with Schick Quattro at the end of July and I have to admit: In the words of Cher Horowitz, I'm totally buggin'. I'm not Miami-ready. But my smooth legs and I will be joining the Schick team on a mini-break Bridget Jones-style in a month!  Luckily for me, the brand has commissioned enlisted celebrity trainer Gina Lombardi to be our virtual trainers for the next month.
Her first tip: To get a pedometer.  I've tried everything from yoga to spinning to treadmills to swimming (ha! That rhymed) but never have I tried anything so simple as a pedomoter. Seeing my steps QUANTIFIED may encourage me to keep going and help challenge me  to take my run (okay, walk) a bit further. Gina recommends your goal be a minimum of 10,000 steps, but if you're on a tight deadline, increase it to 15,000. Here's to trying! I've also started her book Deadline Fitness. We'll see if I'm lighter in five weeks for South Beach.
In the meantime, much to fellow travel companion Jeannine, Aly and Andrea's (I'm guessing mock) chagrin, I've been singing the famed Miami is Nice song a la The Golden Girls in preparation.
Will you say it thrice?
Like this post? Don't miss another one! Subscribe via my RSS feed.